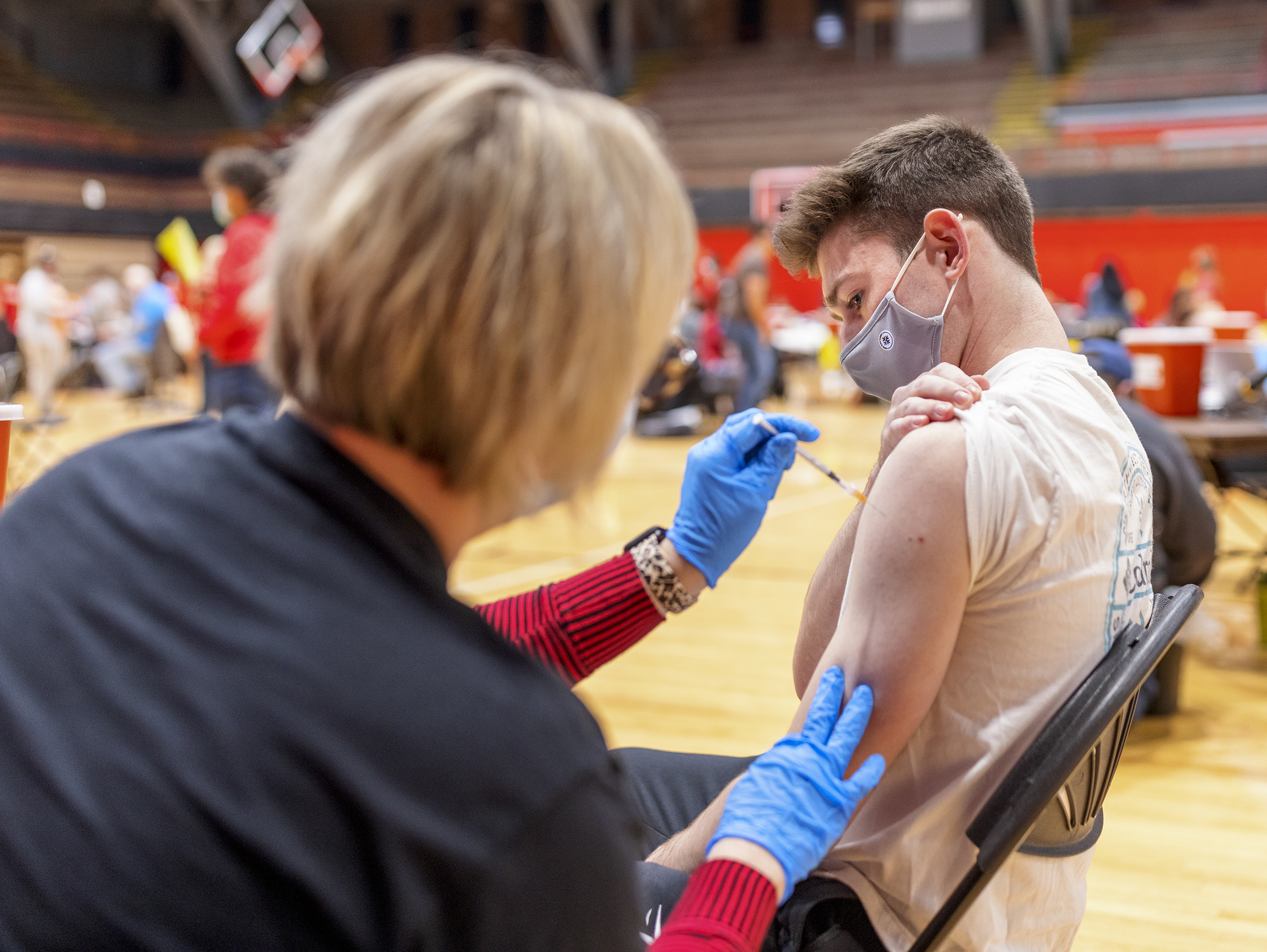 To further enhance virus protection for the campus community, the university is partnering with the Lincoln-Lancaster County Health Department and University Health Center to offer a free vaccination clinic for COVID-19 and influenza on Dec. 8.

The COVID-19 clinic is open to anyone and every level of vaccination — first shot, second or booster. The flu vaccine will be available to students only. Faculty and staff are highly encouraged to obtain a flu vaccine from a local pharmacy, doctor's office or by contacting the University Health Center directly.

The Dec. 8 vaccination clinics are open:

10 a.m. to 2 p.m. in the Nebraska Union's Regency Suite

2:30 to 3:30 p.m. in the Nebraska East Union's Prairie Suite

Registration for the COVID-19 vaccine (which will be either Pfizer or Moderna) is preferred. Students can opt to receive the flu vaccine at the clinic site. Drop-ins are welcome at the clinic.

Click here to register for the COVID-19 second dose or booster inoculation.

Huskers seeking a first dose should begin the registration process here.