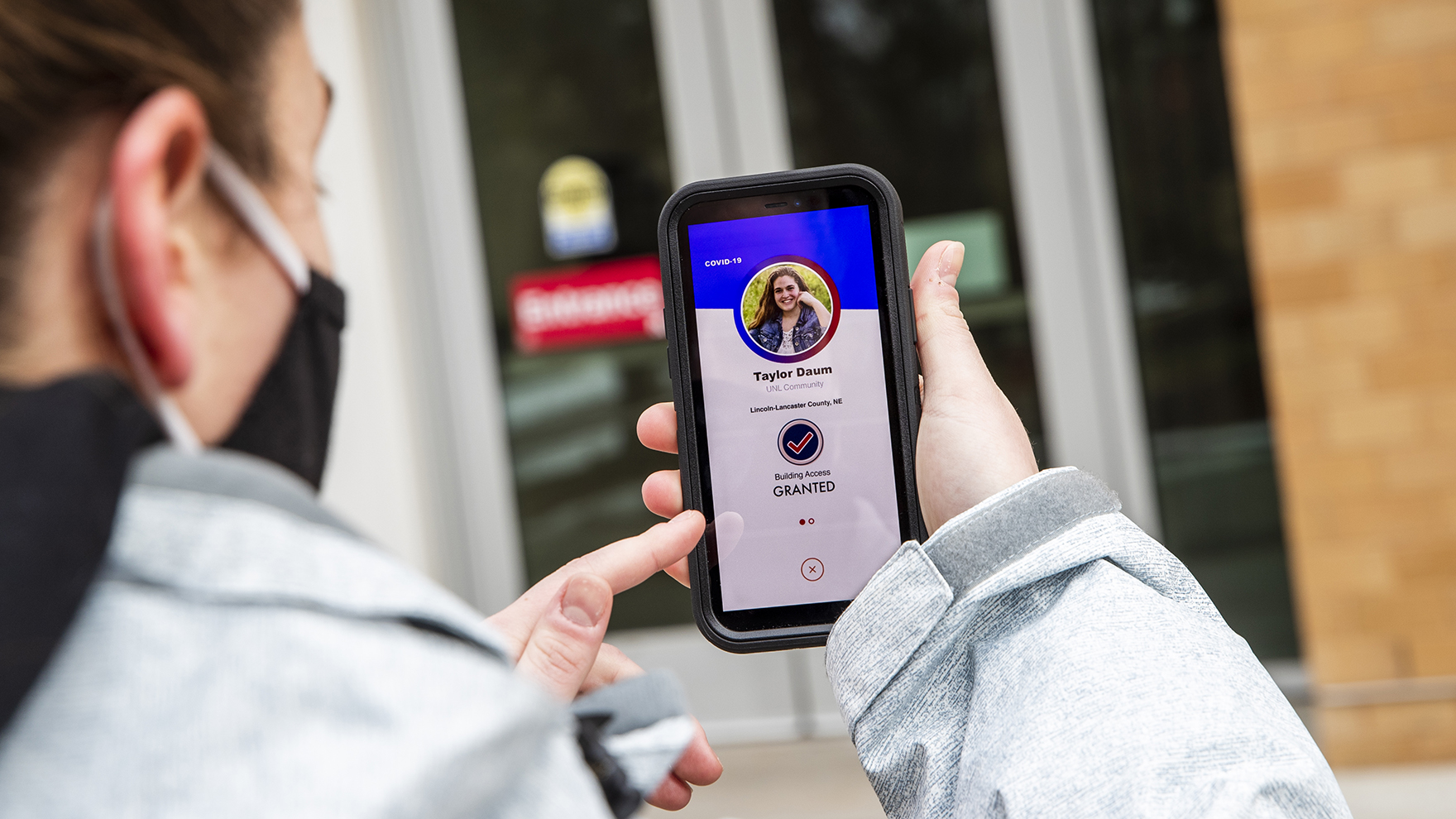 To help keep our campus community safe, all students have access to convenient and free COVID-19 testing on campus. The university's saliva test for COVID-19 is a PCR test, which is the gold standard for detecting active COVID-19 infections.

Students can schedule a test in the Safer Community app or just drop by one of the testing stations, which are located on both City and East Campuses. Test results are typically available within 48 hours via the Safer Community app.

Students with COVID symptoms can schedule an appointment with a University Health Center doctor by calling 402.472.5000. Medical staff will help students manage their symptoms and order testing if necessary. Certain office visits are covered by student fees. If labs or testing are required, these will have a charge, which can be submitted to private insurance.

For students who test positive for COVID-19, many resources are available to help navigate academic success. While students should contact their instructors directly, Student Advocacy and Support may be able to assist if problems arise. Counseling and Psychological Services (CAPS) is also available to meet via Zoom for those seeking mental health support.

Please note that If your student chooses to visit an urgent care clinic or hospital emergency room for a COVID-19 test, they should expect to receive a bill from that provider for services.

More details at: https://covid19.unl.edu/