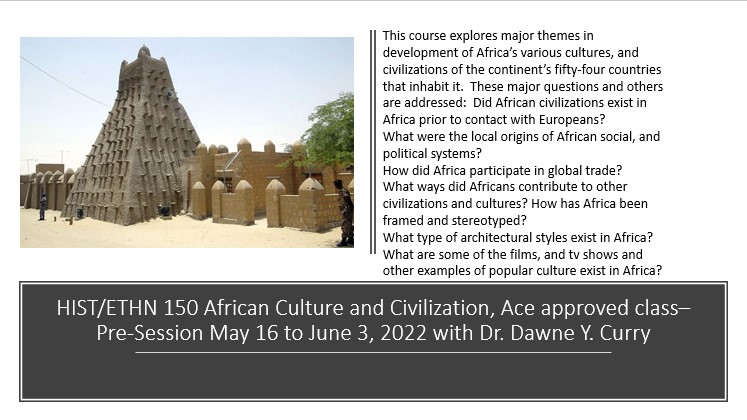 HIST/ETHN 150: African Culture and Civilization
Summer Pre-Session, May 16-June 3
Dr. Dawne Y. Curry

This course explores major themes in development of Africa's various cultures, and civilizations of the continent's fifty-four countries that inhabit it. These major questions and others are addressed:
-Did African civilizations exist in Africa prior to contact with Europeans?
-What were the local origins of African social, and political systems?
-How did Africa participate in global trade?
-What ways did Africans contribute to other civilizations and cultures?
-How has Africa been framed and stereotyped?
-What type of architectural styles exist in Africa?
-What are some of the films, and tv shows and other examples of popular culture exist in Africa?