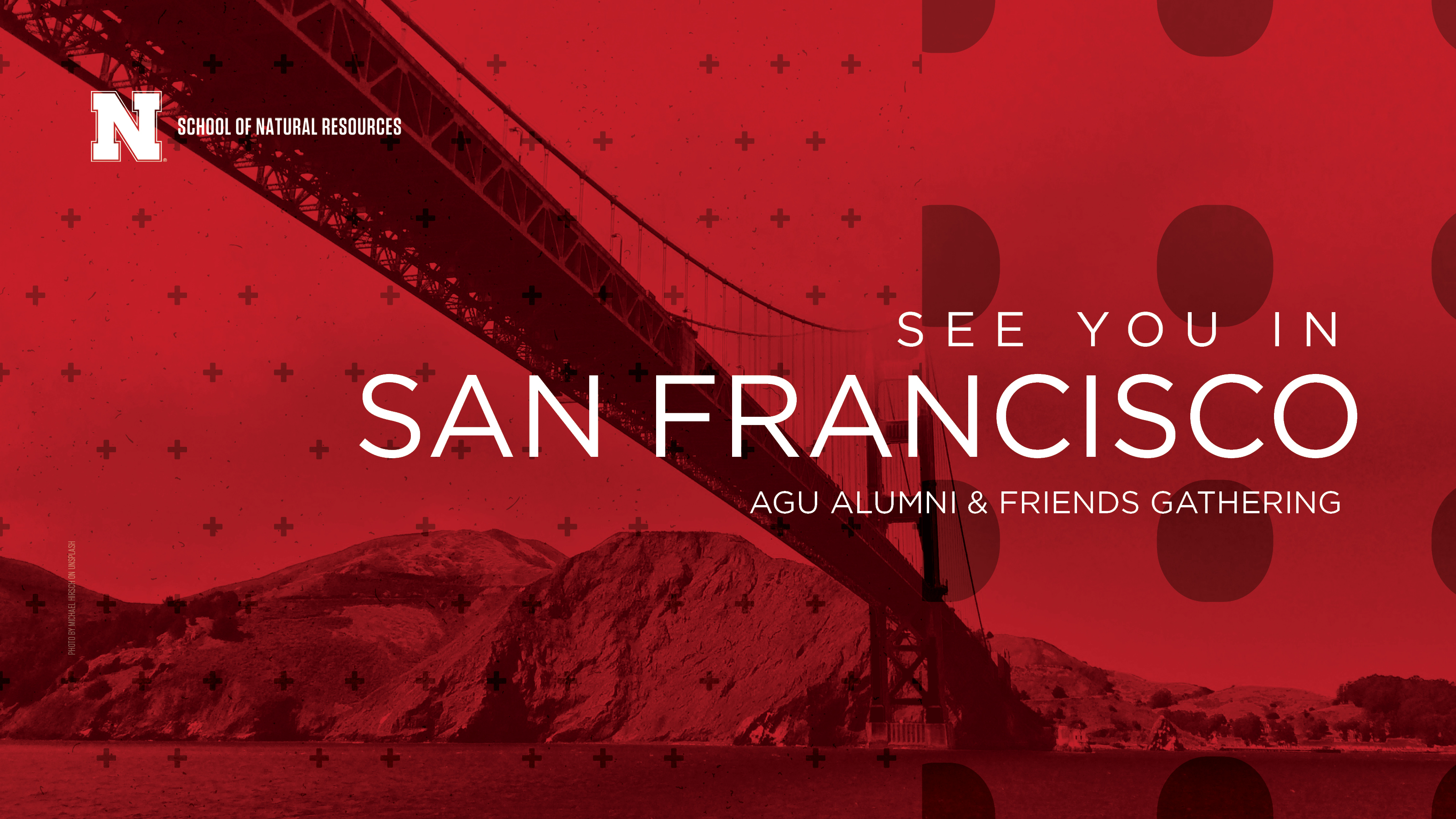 Planning to head to the American Geophysical Union 2019 Fall Meeting and Centennial Celebration set for Dec. 9 to 13 in San Francisco? So are we, and we'd love to see you.

We're planning a University of Nebraska-Lincoln alumni social for the conference, the largest gathering of earth scientists in the states. It's also the best opportunity to gather our Nebraska red, because our alumni have spread to careers all over the country.

We'll meet from 5:30 to 7:30 p.m. Tuesday, Dec. 10 at the ThirstyBear Brewing Co., 661 Howard St, San Francisco, CA 94105.

Follow our Facebook event for updates as the conference registration date nears.