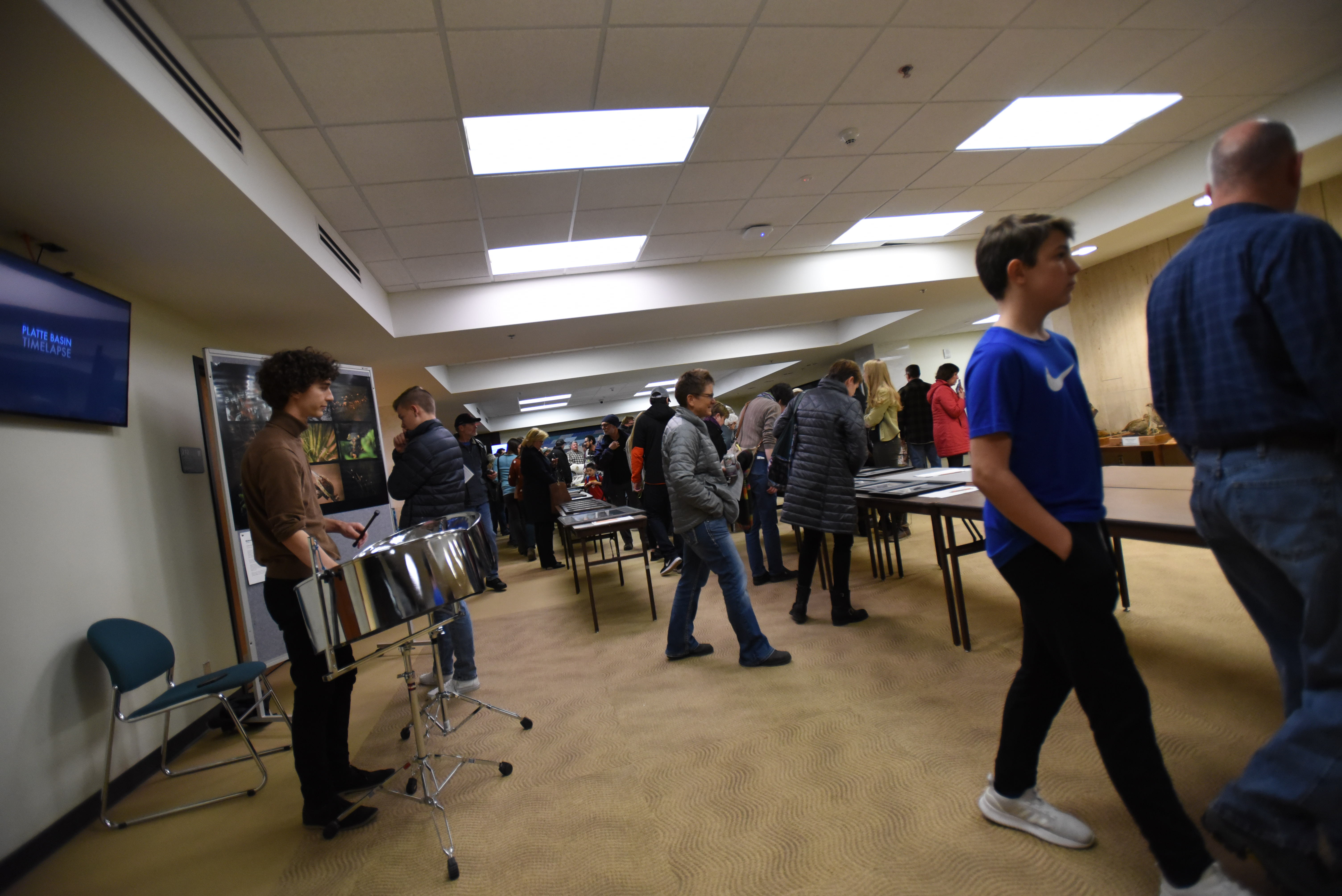 More than $4,000 was raised during the Arts for Conservation Night silent auction, featuring more than 50 art prints, paintings and multi-media works from the collection of Mary Bomberger Brown, for the scholarship fund in her name.

Bomberger Brown was a well-known ornithologist and an associate professor of practice in the School of Natural Resources. She was probably best known for her work with endangered bird populations, including Lesser Terns and Plovers in Nebraska, and for mentoring more than 75 students in pursuit of higher education degrees.

The Mary Bomberger Brown Scholarship Fund was designed specifically for students majoring in fisheries and wildlife at the School of Natural Resources, with a sophomore standing or above, and who have a GPA of 3.55 or higher. Mary intended to help and reward students who had a desire to study wildlife, but who may have financial constraints that otherwise might burden their ability to study.

This week, donations to the fund online also became available through the NU Foundation website. Donations can be made here.