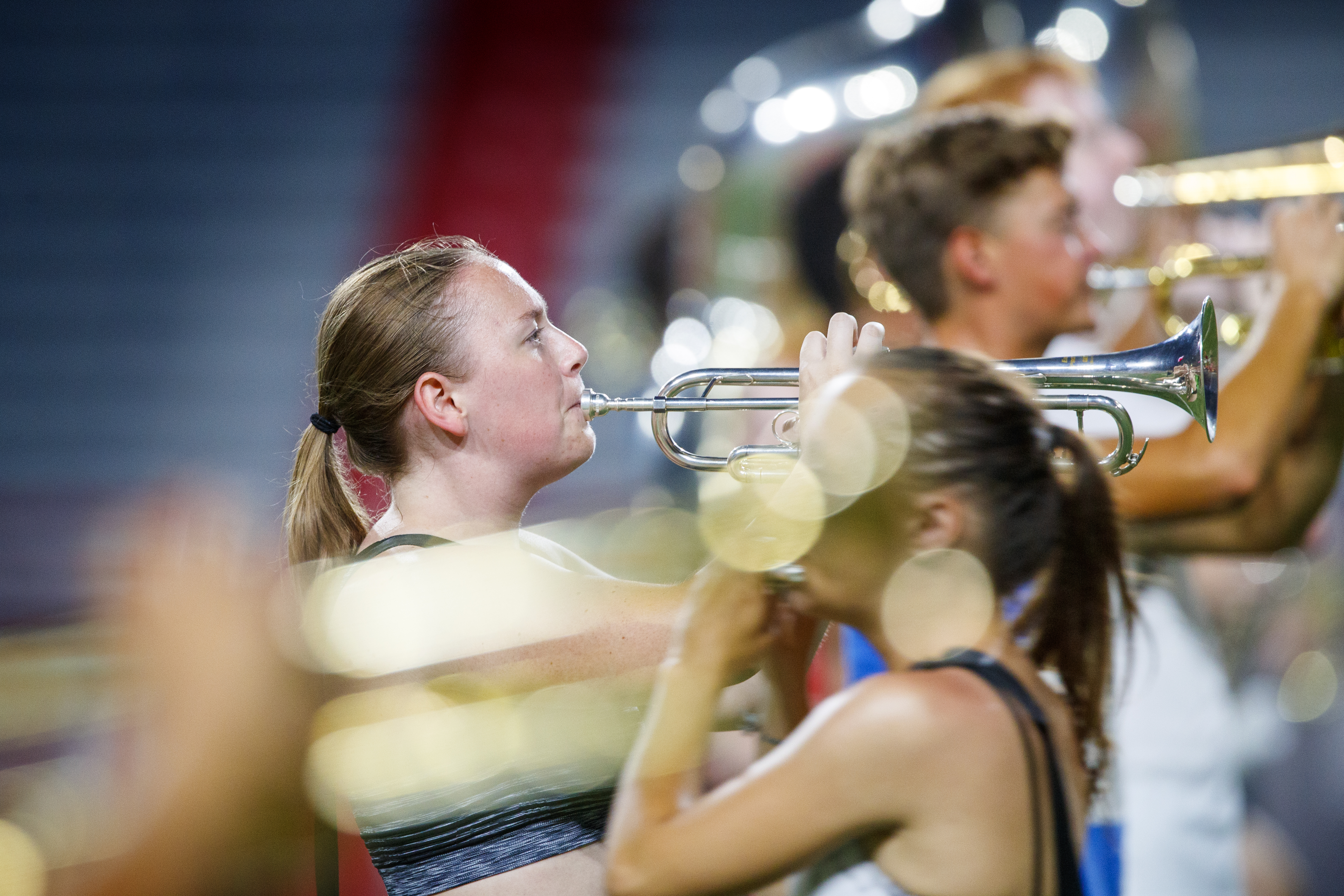 Jenny McCoy is a trumpet-playing environmental studies and applied climate science major at SNR, who spent football season performing for about 90,000 people each home game. Here she shares her University of Nebraska-Lincoln experience.

Hometown: Hickman, Nebraska

Major: Environmental Studies and Applied Climate Science

Anticipated Date of Graduation: May 2021

Why did you decide to come to UNL?
I knew I wanted to stay in Nebraska for college and continue playing my trumpet for band. At the time, I planned on going into meteorology, so there were only two in-state universities. I already knew UNL had opportunities for marching band and pep band and was closer to home, so it was an easy decision.

What is your favorite thing about UNL?
There are so many great study spots between both campuses, and it is fun to get to know other people's go-to study areas. From the learning commons to the hidden half-floors of Love Library, the library on East Campus, the department-specific libraries, and the nooks and crannies with just a few seats. It's a small thing, but I find it interesting to get to know why a certain location is someone's favorite. Mine is still the Geology library in the basement of Bessey Hall.

What is your favorite class you have taken so far and why?
My favorite class I have taken has to be marching band. Aside from the thrill of performing for around 90,000 people each home game, the people in the band are my family. This class was especially valuable to me as a freshman; It made me part of a group whose goal was larger than an individual level and I got to know 50 people from many different majors in the trumpet section. Marching band at UNL is an experience and a web of friendships I will treasure my whole life.

How do you balance your passion for your major with your extra curriculars?
I figure out how much time I need for my majors and extra curriculars about once a week by planning a weekly to-do list. If the week is extra busy, I will break down what I want to accomplish each day. While I tend to overload myself on these, they keep me on track.

What are your plans post-graduation?
After I graduate, I plan on working in the field to figure out more about what aspects I enjoy and dislike so I can better follow what I enjoy. From there, I may decide to attend graduate school or delve further into my career. Outside of my career, I would love to travel to experience natural parks around the world.

What's life like outside of school?
Outside of school, I try to head back to my parents' home on the weekends to chat with my parents and pet our cats and dog. I love learning new things and often find myself watching shows like "MythBusters," "Planet Earth," and "Drunk History" — there's always something new and interesting to explore. Otherwise, I love comedies such as "Whose Line is it Anyway." I enjoy hanging out and playing card games like rummy, pitch, and spades with my extended family over the holidays. A small group of my friends meet up to play dungeons and dragons weekly, and we try to do a monthly potluck-type dinner when we can all get together.