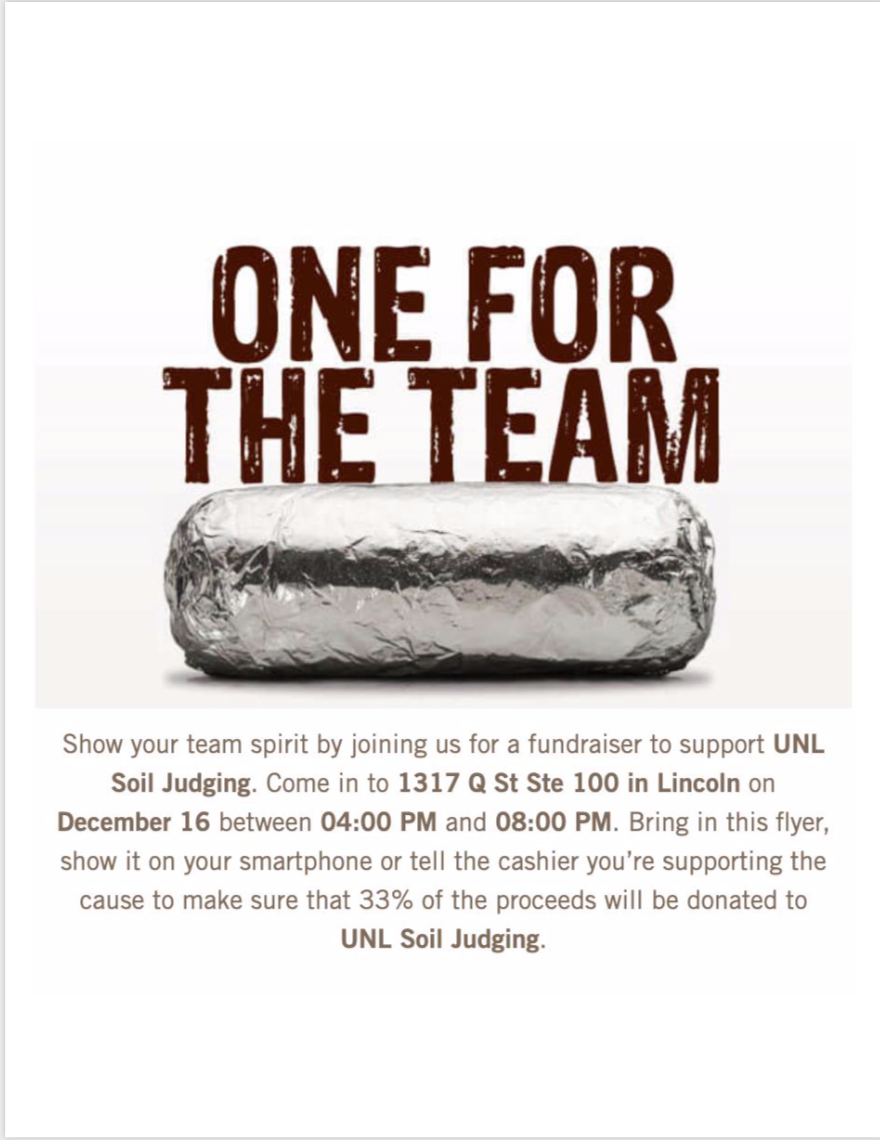 The UNL Soil Judging Team is holding a series of fundraisers throughout December to fund their trip to National Contest this spring.

Their final December fundraiser is from 4 to 8 p.m. Dec. 16 at Chipotle, 1317 Q St., Suite 100, in downtown Lincoln. The restaurant will donate 33 percent of all proceeds to the team when dine-in or take-out customers show the flyer before paying (Take a screen shot of the attached image.).

The team — 17 students from the School of Natural Resources and the Department of Agronomy and Horticulture — swept the Region 5 competition earlier this year in Grand Island, Nebraska. Their placement puts them in a top position for the 2020 National Soil Judging Contest set for spring in Ohio.

Learn more about the team here, or follow their Facebook page for fundraising event updates.