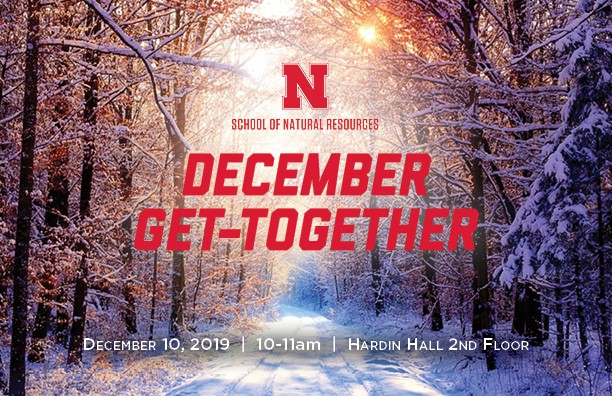 The School of Natural Resources will deliver its fall Staff Recognition Award during the December Get-Together from 10 to 11 a.m. Dec. 10 in Hardin Hall second-floor lobby.

SNR employees are encouraged to bring a food or drink item to share with their colleagues and friends. Sign up here.

The event is planned by the SNR Social Committee, with the award delivered by the Staff Advisory and Professional Development Committee.



More details at: http://events.unl.edu/snr/2019