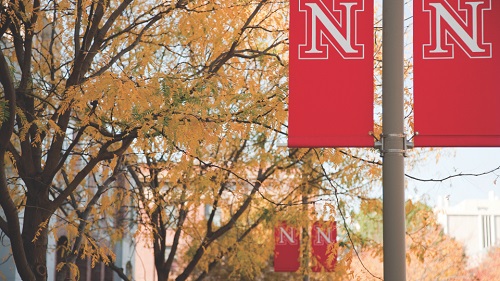 The UNL Teaching Council and UNL Parents Association honored faculty and staff at an annual recognition ceremony on Feb. 7.

The 2013-2014 SNR recipients are listed below. Numbers in parentheses indicate the years a recipient has received the award. If no number is listed, the award is a first-time honor.

Victoria Alapo; Rebecca Buller (3); Patricia Freeman (3); Mark Kuzila; Larkin Powell (3); Sarah Winn (2)

Certificates of recognition for contributions to students were given during the ceremony. The awards provide positive feedback to campus faculty and staff about the work they do with students. The honors also encourage the goal of good student/faculty relationships.

The Parents Association solicits nominations through an annual mailing, asking parents to nominate a faculty or staff employee who has made a significant difference in their student's life.

All who were nominated by at least one parent and/or student and who are still with the university received a certificate.

For more information, contact Student Affairs at 402-472-3755.