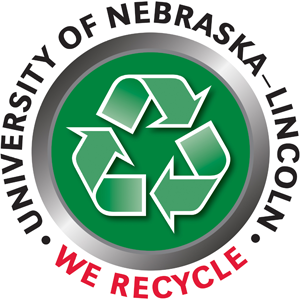 UNL Recycling is seeking volunteers for all home UNL football games to participate in the sixth year of "Go Green for Big Red."

The program is UNL's effort with help from the community to increase recycling participation at home Husker football games and spread recycling awareness. During the 2013 season, Go Green for Big Red volunteers diverted more than 2,000 pounds of recyclable materials from the landfill each game.

"Go Green for Big Red encourages everyone to be environmentally responsible with game day celebrations," said Neil Tabor, a UNL recycling coordinator. "This is a positive way Big Red fans can contribute to recycling and support a more sustainable campus environment at UNL."

Volunteers will meet a few hours before game time on the west side of the Sheldon Museum of Art. New volunteers will receive a UNL Recycling t-shirt and a reusable water bottle. Food is also provided by a local vendor for all volunteers. Volunteers will then distribute green bags to tailgaters before kickoff for disposal of recyclables and educate tailgaters on the importance of recycling.

All volunteers must be 18 years of age to participate.

For more information, contact UNL's recycling coordinators at recycling@unl.edu or 402-472-9139.
More details at: http://go.unl.edu/4qnn