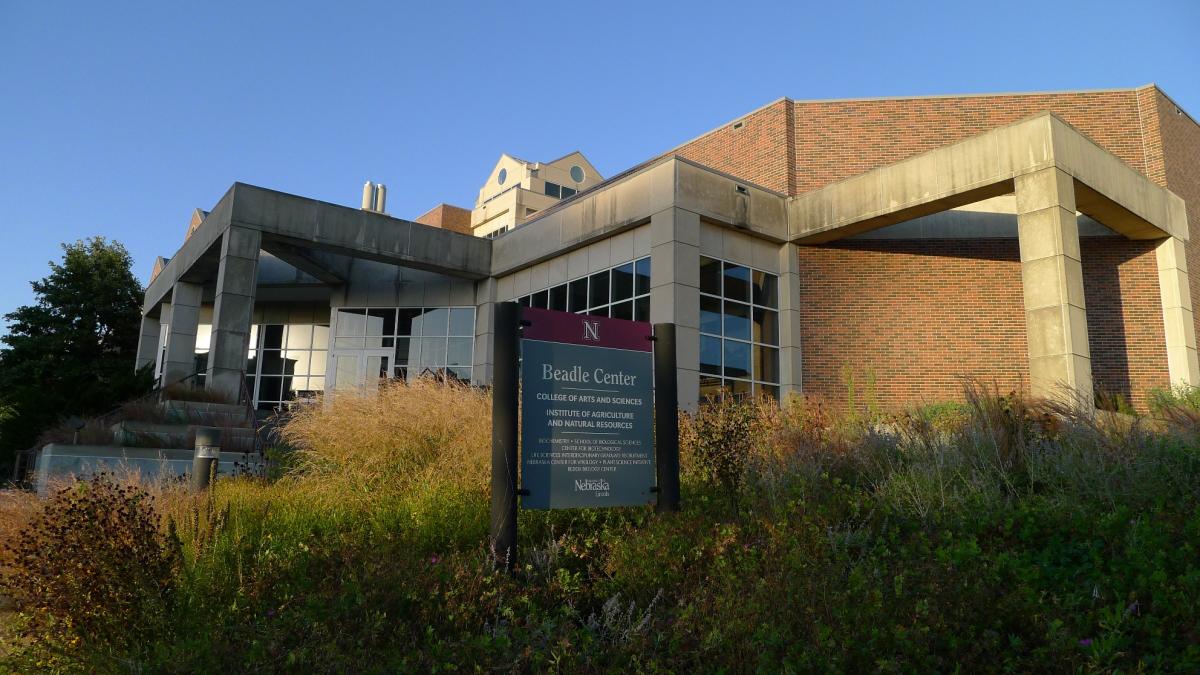 The fall 2014 Biotechnology/Life Sciences Seminar Series kicks off at 3:30 p.m. Sept. 3 in the Beadle Center.

The series begins with "Mapping Gene Regulatory Networks in Arabidopsis and Tomato Roots" by Siobhan Brady from the University of California.

Brady will discuss how root spatiotemporal transcriptome, proteome and metabolome profiling in Arabidopsis thaliana roots have given great insight into the diversity of cell type-specific programs.

She will highlight how scientists can use the data to map gene regulatory networks that regulate secondary cell wall synthesis in root xylem cells. Brady will also discuss current progress in exploring natural variation in Solanum lycopersicum, a specific tomato plant.

The rest of the seminars will be on the following Wednesdays:

Sept. 10 – Toni Voelker, from Monsanto, will present "Engineering Soybean Biochemistry for Trans-Free Frying Oil Production: From Concept to Commercialization." He will discuss how Vistive® Gold allows for elimination of trans fats and significantly lower saturated fat content in fried foods without sacrificing flavor quality.

Sept. 17 – Erik Hom, from the University of Mississippi, will present "Of Chance and Necessity: Novel Fungal-Algal Mutualisms Created by Niche Engineering." He will share some results exploring the robustness, dynamics and phylogenetically breadth of the capacity for mutualistism among free-living fungi and green algae.

Sept. 24 – Rob McBride, from Sapphire Energy, will present "Open algae pond ecology." He will discuss the ecology of an open pond and present data using a metagenomic approach to illustrate the diversity of an open pond used to grow algae in Las Cruces New Mexico.

Oct. 1 – Susan Lott, from the University of California, will present "Developmental constraint and evolution of gene expression in the Drosophila embryo." She will discuss how many mechanisms exist to reduce or eliminate the effects of variation on phenotypes. She will also talk about the variation that propagates through development to produce variation in phenotype and the mechanisms that suppress this variation.

Oct. 8 – John Shanklin, from Brookhaven National Laboratory, will present "Towards control of lipid metabolism: why biochemical understanding is important."

Oct. 15 – Doug McMahon, from Vanderbilt University, will present "Nature and Nurture in Rhythms and Blues: Circadian Photoperiod Shapes the Developing Visual-Circadian-Serotonergic Neuraxis." He will discuss how his laboratory has examined the day length, or circadian photoperiod, experienced during development may have enduring effects on the properties of the brain's 24 clock and on the retina.

Oct. 22 – Xiuren Zhang, from Texas A&M University, will present "RNA Silencing Effectors in Arabidopsis." He will discuss his findings on AGOs, which were previously thought to exclusively repress miRNA target genes. He recently discovered that AGO10 specifically sequesters a single miRNA class to preclude them from functioning in the canonical AGO1-mediated pathway for inhibition of gene expression.

Oct. 29 – Troy Anderson, from Virginia Tech, will present "Honey Bee Health Risks of Acaricide Exposures: A Rationale for Alternative Chemistries for Varroa Mite Management." He will summarize his research findings related to the nutrition and immune health of bee colonies and the risk of standard acaricides exposures to these colonies in Virginia. He will also talk about his efforts for the target-site discovery of resistance-breaking acaricides for varroa mite management.

Nov. 5 – Forest Rowher, from San Diego State University, will present "Viruses and the Evolution of the Immune System." He will discuss how the immune system came to be how it is today.

Nov. 12 – Daniel Schachtman, from the University of Nebraska-Lincoln, will present "Nutrient sensing and signaling in plant roots and Future Prospects for the UNL Biotech Center." He will discuss how his laboratory has taken a systematic, multi-prong approach to understanding how Arabidopsis roots respond to potassium deficient conditions.

Nov. 19 – Claude dePamphilis, from Penn State University, will present "Plants that eat plants: Evolutionary and functional genomics of parasitic plants." He will discuss parasitic plant evolution and their influences in agricultural and natural ecosystems.

Nov. 26 – Thanksgiving break: no seminar

Dec. 3 – Bing Zhang, from Vanderbilt University School of Medicine, will present "Translating multidimensional cancer omics data into biological insights." He will briefly review different bioinformatics approaches for omics data integration and demonstrate their applications using genomic and proteomic data generated from The Cancer Genome Atlas and Clinical Proteome Tumor Analysis Consortium projects. He will also introduce NetGestalt, a novel data integration framework that allows simultaneous presentation of large-scale experimental and annotation data from various sources in the context of a biological network.

The seminar is free and open to the public. For more information, including a complete schedule of seminars, go to http://biotech.unl.edu/.
More details at: http://go.unl.edu/maf2