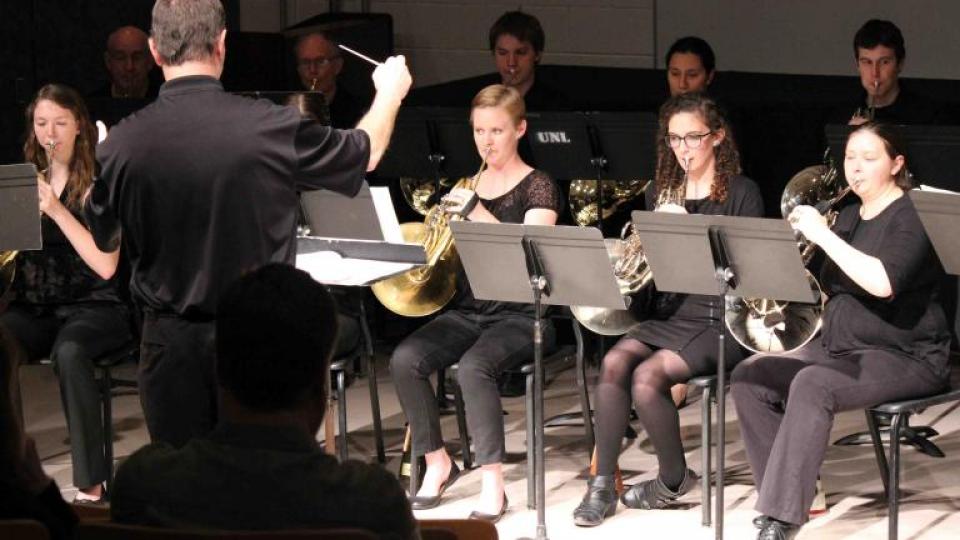 The Glenn Korff School of Music's Large Brass Ensembles will perform at 7:30 p.m. Nov. 23 in the Westbrook Recital Hall. The event is free and open to the public.

The recital will include music from the Baroque era all the way through the 20th Century. The repertoire will feature music from well-known composers such as Bach, traditional tunes like "Shenandoah," a collage of patriotic songs and an arrangement of a Pink Floyd song.

This concert showcases three of the Glenn Korff School of Music brass ensembles: The Husker Horn Choir, directed by Alan Mattingly; the Nebraska Trombone Ensemble, directed by Scott Anderson; and the UNL Tuba-Euphonium Ensemble, directed by Craig Fuller.