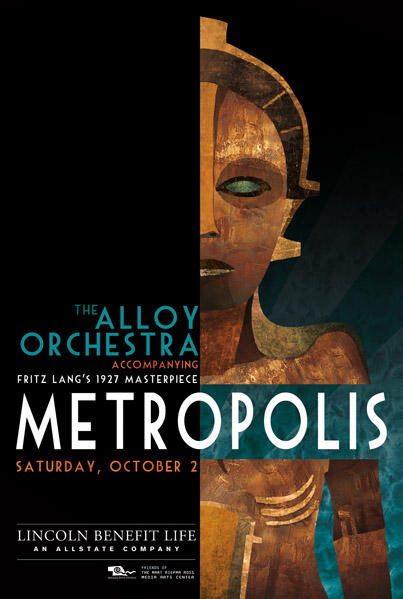 The Mary Riepma Ross Media Arts Center will show a live screening of the Alloy Orchestra performing its new score for the silent film "Metropolis" at 7:30 p.m., Oct. 2.

The Alloy Orchestra is a three-man ensemble that includes Terry Donahue (junk, accordion, musical saw, vocals), Ken Winokur (director, junk percussion and clarinet) and Roget Miller (keyboards). The group is known for their outrageous assemblage of objects from which they thrash and grind to create soulful music.

For more information about the Alloy orchestra performance and other offerings at the Ross, go to http://www.theross.org.
More details at: http://www.theross.org