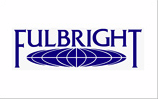 International Affairs is looking for a few Lincoln families willing to host visiting Fulbright students for an evening meal.

Each year, first-year foreign Fulbright students can participate in enrichment seminars in cities across the United States. The seminars are organized by the Institute of International Education. UNL will host the 2010 Food Security Seminar from Oct. 20-24.

Approximately 80 foreign Fulbright scholars studying at universities across the United States have been invited. The students represent more than 45 nations and are pursuing graduate degrees in fields related to food security.

Host families are needed for Oct. 22. Each family will host up to five students for a dinner in their home. The evening offers students a chance to meet and interact with Lincoln-area residents.

The deadline to volunteer as a host family is Oct. 8. For more information, contact Kathy Singh at ksingh3@unl.edu or 472-5318; or Sondra Schreiber at sschreiber@unlnotes.unl.edu or 472-5163.

The Fulbright program was founded in 1964 and is the flagship international educational program sponsored by the United States government. The program is designed to increase mutual understanding between people of the United States and other countries.

Since its start in 1964, 255,000 Fulbright scholars - 96,400 from the United States and 158,600 from other countries - have participated in the program. The Fulbright Program awards approximately 4,500 new grants annually.

For more information on the Fulbright program, go to http://fulbright.state.gov/.