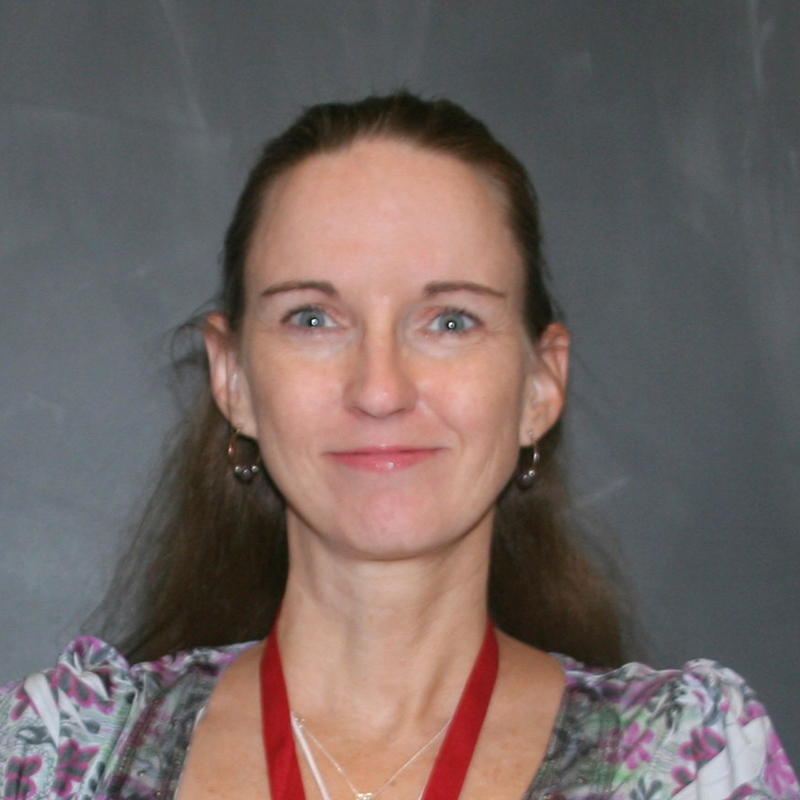 Sherry West of Lincoln Southeast was a 2011 Freda Battey Distinguished Educator Award winner, presented by the UNL College of Education and Human Sciences. The award is given each year to an exemplary Nebraska secondary school teacher who has demonstrated excellence in teaching and support of students in extra-curricular activities. Sherry received a check for $6,000, and her school received $3,000.

Grade/Position: Math Teacher/ Department Chair

School and District: Lincoln Southeast, Lincoln Public Schools

Years Teaching: 22

Program: Noyce Master Teaching Fellowship

Tell us more about the Battey Award and what it means to you: "The Battey Award was extremely rewarding since a person can only be nominated by a former student going into education themselves. It was formed in memory of their mother, a dedicated teacher who gave a lot of herself to her students. I love teaching and find working with students extremely rewarding. It meant so much to find out that one of my former students viewed me as one of the role models for the type of teacher she wants to be.

"In receiving the award, I got the pleasure of having the nominating student, my family, and six of my colleagues join the Battey family for lunch. Being singled out for recognition in a room full of people you hold in the highest regard is an experience that fills you with an almost overwhelming sense of gratitude for all you've been given in this life. Mr. Battey and his sister, Mrs. Anderson, were wonderful hosts. They were very gracious, kind, and of course generous. It was a wonderful experience and one I will never forget."

How has your Noyce MTF experience been so far? "I have truly enjoyed getting to know some of the most dedicated, passionate teachers I've ever met. It is fun to be part of such a talented diverse group. I felt both supported and challenged all summer and found the conversations truly energizing. I look forward to future opportunities to work with them."

Do you remember your favorite teacher? "I feel truly blessed in that I eventually got to become colleagues with two of my favorite teachers; that's one perk to teaching where you went high school. Both had strong knowledge of the subject and high expectations of students, but knew how to connect with kids in a way that made being in their class fun. You always felt like they had your best interest at heart and wanted to help you succeed. My hope is that my students will describe me in the same way."

What is your favorite thing about teaching? "Nothing will ever top the 'a-ha' moment and the joys gained when you and a student make a good connection."

What's on your iPod? "A little bit of everything. I have classical, hip hop, country, gospel,rock, big band, etc. I enjoy music that is uplifting either in terms of melody or message."

What's your favorite TV show? "It's hard to pick one favorite. I like 'Big Bang Theory,' 'NCIS,' or cooking contests like 'Chopped.'"

What is your favorite thing about Nebraska? "The people. I still believe many in the heartland know what it means to have a strong work ethic and the value of helping others."
More details at: http://go.unl.edu/fhd