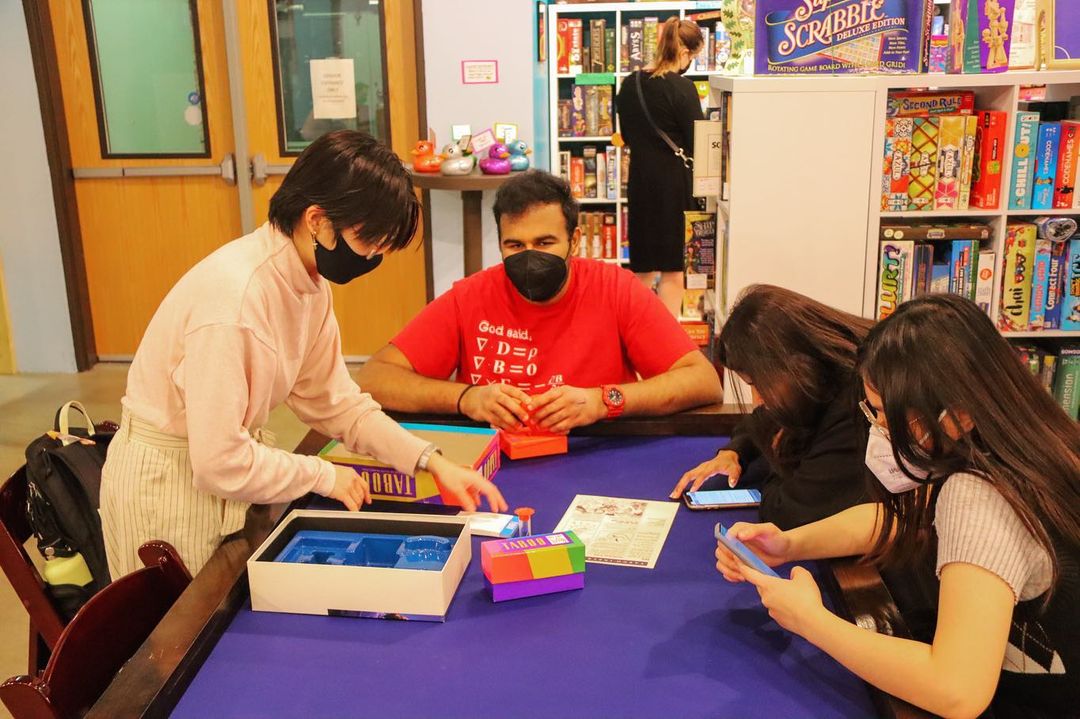 The University of Nebraska-Lincoln and its surrounding community is constantly evolving to reach greater heights as a 21st-century, world-leading land grant institution.

This month, learn about the exciting initiatives creating opportunities for cultural exchange, supporting students and creating global connections in the community.

Life in Lincoln event series to provide students with community experience
Through a partnership with the International Student and Scholar Office and Student Affairs, international and domestic students have a chance to get to know each other and explore the Lincoln community with the return of Life in Lincoln. Every Friday night, students can meet at the Nebraska Union to participate in fun social activities for free or at a low cost. "Life in Lincoln presents students with the opportunity to get to know the community that they live in," said Natalie Baskin, international student success navigator.
Read More

University offers support for those affected by the attack on Ukraine
Since Russia's attack on Ukraine at the end of February, faculty, staff and students have continued to offer support and resources for those in the community affected. On Mar. 8, OASIS and the International Student and Scholar Office partnered to host a special Dish It Up session, "In Solidarity with Ukraine," that provided historical context and a listening space for concerns. Click here to find additional resources and here for a list of Nebraska experts on the topic.
Read More

Event celebrates bonds between Rwandan students and Nebraska
Over 250 people attended Rwanda Night in person and over 600 followed it online Saturday, Feb. 19, at the University of Nebraska-Lincoln Student Union to celebrate the local community's bonds with Rwandan students who attend UNL. Hosted by the Rwanda Students Association at UNL, the event brought together members of the Lincoln community, Rwandan students and the Friends of Rwanda organization. "This is yet another golden opportunity to celebrate the Rwandan culture, diversity, and to give back to both the University of Nebraska-Lincoln and the Nebraska community for not only welcoming us but fully embracing us for who we are," said Clare Umutoni, president of the Rwandan Students Association at UNL.
Read More

Tea Time Friday offers Huskers chance to relax, enjoy Japanese culture
Whatever your choice of tea, the Kawasaki Reading Room welcomes everyone to try new flavors and connect to Japanese culture as part of its weekly Tea Time Friday program. Every Friday from 11 a.m. to 4 p.m., Huskers can pick up a flavored tea and a snack outside the doors of the reading room, which is located on the third floor of the Jackie Gaughan Multicultural Center. Members of the campus community have the option to stop by quickly to grab their tea, or stay longer and explore the reading room's quiet study space, craft workshops or more than 7,000 books on Japanese culture, history and language.
Read More

Panhandle Center welcomes first group of India students
Four undergraduate college students from Assam Agricultural University in India have arrived in Scottsbluff, where they will spend about two months studying American agriculture – everything from technology on tractors to federal policy coming from Washington. This cohort is the first group of about 40 students from India who will spend time studying in Nebraska this spring. They are coming under the auspices of ICAR, the government of India's National Agricultural Higher Education Project (NAHEP), designed to strengthen the national agricultural education system in India to provide more relevant and high-quality education to ag university students there.
Read More

To submit a campus news feature for the next edition of the Global Nebraska newsletter, please contact Courtney Van Hoosen in Global Affairs at cvanhoosen2@unl.edu.