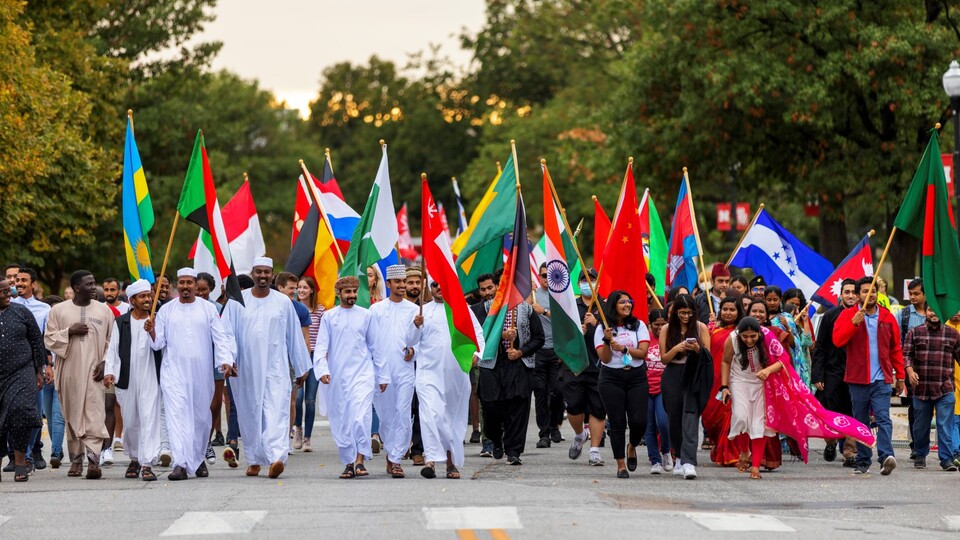 Not following @GlobalNebraska online? Don't miss these exciting announcements from Global Affairs, including new rebranding, student awards and the return of the Mandela Washington Fellows.

International units realigned under Global Affairs
In alignment with the Forward Together global strategy, University of Nebraska–Lincoln offices that lead the institution's international efforts — the Office of Global Partnerships and Initiatives, Global Experiences Office, Global Safety and Security, International Student and Scholar Office, and Programs in English as a Second Language — are part of a renamed organizational umbrella, Global Affairs. Led by senior international officer and associate vice chancellor for global affairs, Josh Davis, the renaming is intended to better reflect the mission and expertise of the Global Affairs units.
Read More

Mandela Washington Fellowship returns to Nebraska in summer 2022
The University of Nebraska-Lincoln is proud to announce its selection as an Institute Partner for the 2022 Mandela Washington Fellowship for Young African Leaders. Beginning in mid-June, the university will host 25 of Africa's bright, emerging civic engagement leaders for a six-week leadership institute, sponsored by the U.S. Department of State. The cohort hosted by Nebraska will be part of a group of 700 Mandela Washington Fellows hosted at 27 educational institutions across the United States. This summer also marks the fifth cohort of Fellows the University of Nebraska-Lincoln has hosted since 2017.
Read More

31 Huskers earn Gilman Scholarship for education abroad
In 2021, 31 University of Nebraska–Lincoln undergraduates earned the Benjamin A. Gilman International Scholarship to support credit-bearing study abroad, internship abroad or virtual international opportunities. During the March 2021 application cycle, 12 Huskers received a Gilman scholarship to study abroad or complete a virtual international program between May 1, 2021, and April 30, 2022. Nineteen Huskers were awarded during the October 2021 cycle to participate in a program from Dec. 1, 2021, to Oct. 31, 2022.
Read More

To keep up with the latest global education news, make sure you're following @GlobalNebraska on Twitter, Instagram, LinkedIn and Facebook. Contact Coutney Van Hoosen at cvanhoosen2@unl.edu if you have news to share with Global Affairs.