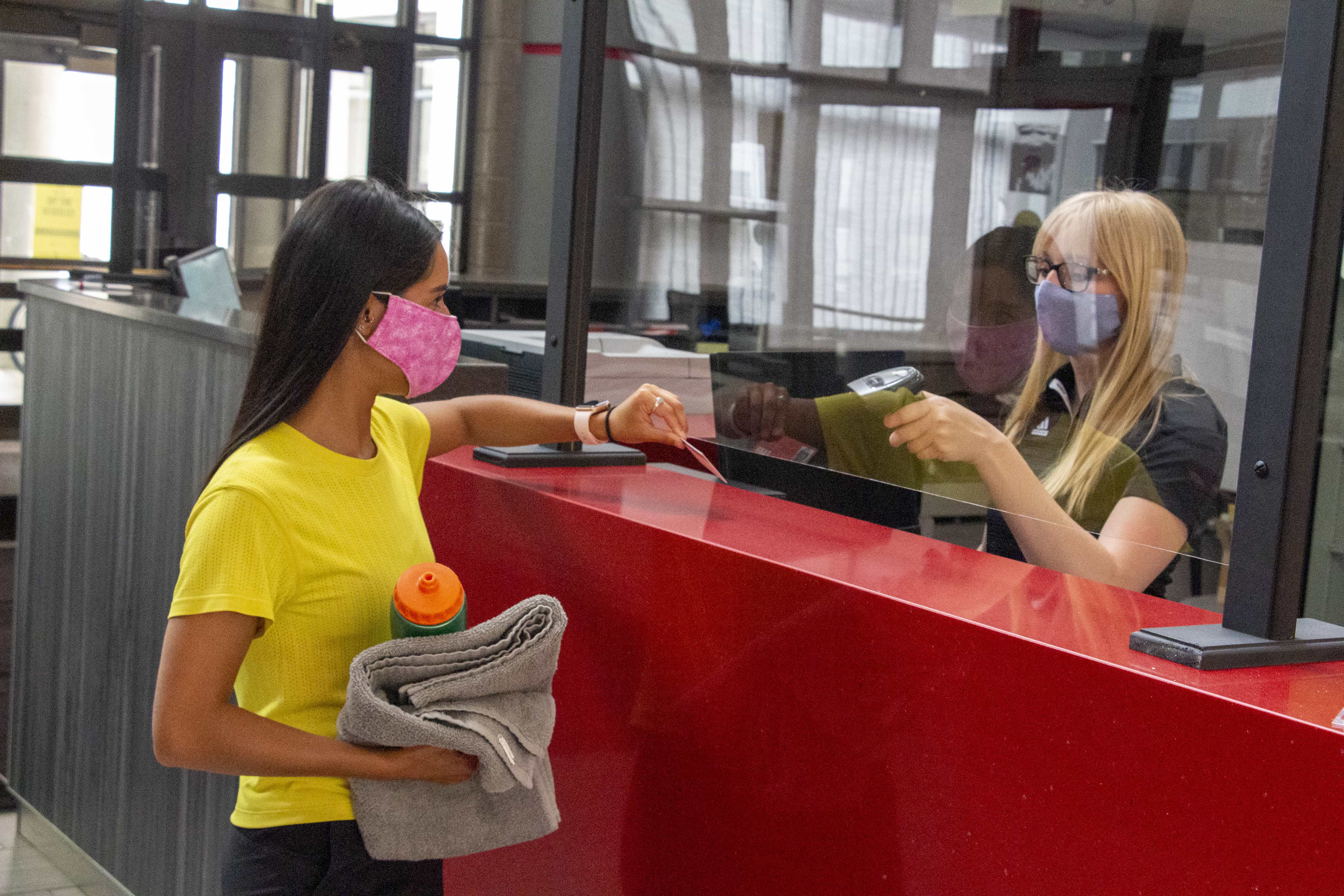 Group fitness classes are a great way to get your exercise in a social setting while receiving expert guidance. UNL Campus recreation offers over 55 class varieties, so it's easy to find one that interests you. Some things are a little different this semester, so here's the rundown on how group fitness classes will work this fall.

"The Fall 2020 schedule consists a variety of group fitness classes including strength focused, cardio focused, Mind and Body focused and Aqua Fit. We also have fusion classes which combine two or more of these focuses into one class such as Spin n' Strength, H.I.I.T., Fitbox Circuit, and more," said Annalisa Mazza, the Group Fitness Coordinator.

Group classes take place all over both Campus Rec centers, so feel free to ask for directions.

In class locations, staff members have marked 10-foot by 10-foot squares to ensure that participants are socially distanced. All equipment used during classes is sanitized afterward, and no equipment may be shared during a class.

Class attendees are asked to bring their own water bottle for hydration, and, if possible, their own fitness mat. You should also wear a mask while entering the building and finding your class, although you may take your mask off once the workout begins. It is recommended to keep your mask on the entire time.

The most important thing to note is that everyone must preregister for each fitness class. Click here to access the full calendar for the Campus Recreation Center and here for the East Campus Recreation & Wellness Center. Be sure to reserve your spot at least 30 minutes before the start of a class and 24 hours before the start of a program. Once you receive a confirmation email, you'll be ready to attend the class.

If you aren't able to attend in-person classes, there are also online options. Workouts can be found on Facebook and MediaHub. The Instagram account @fitwellunl will also continue posting fitness content. The Fitbox Circuit class at the Recreation and Wellness Center at 12:15 p.m. on Fridays is currently the only available outdoors class.

"In addition to the group fitness classes we are offering a variety of programs throughout the semester, many of which are being facilitated outdoors," said Mazza. "Unlike the regular classes which are offered weekly, these programs are offered once or twice a semester. These programs can be found on the same online calendar as the group fitness classes and pre-registration is required."

In-person and Online Classes will be free from August 17– 29, so students may try out as many as they like to find their personal preferences. After that, you'll need to buy an All-Class pass for $48 that will last the entire semester. The pass is good for any class at any location.

You can purchase a pass at the Member Services Desk at either Campus Rec location, or online. For questions regarding fitness classes, please contact amazza6@unl.edu.


More details at: http://crec.unl.edu/fitness