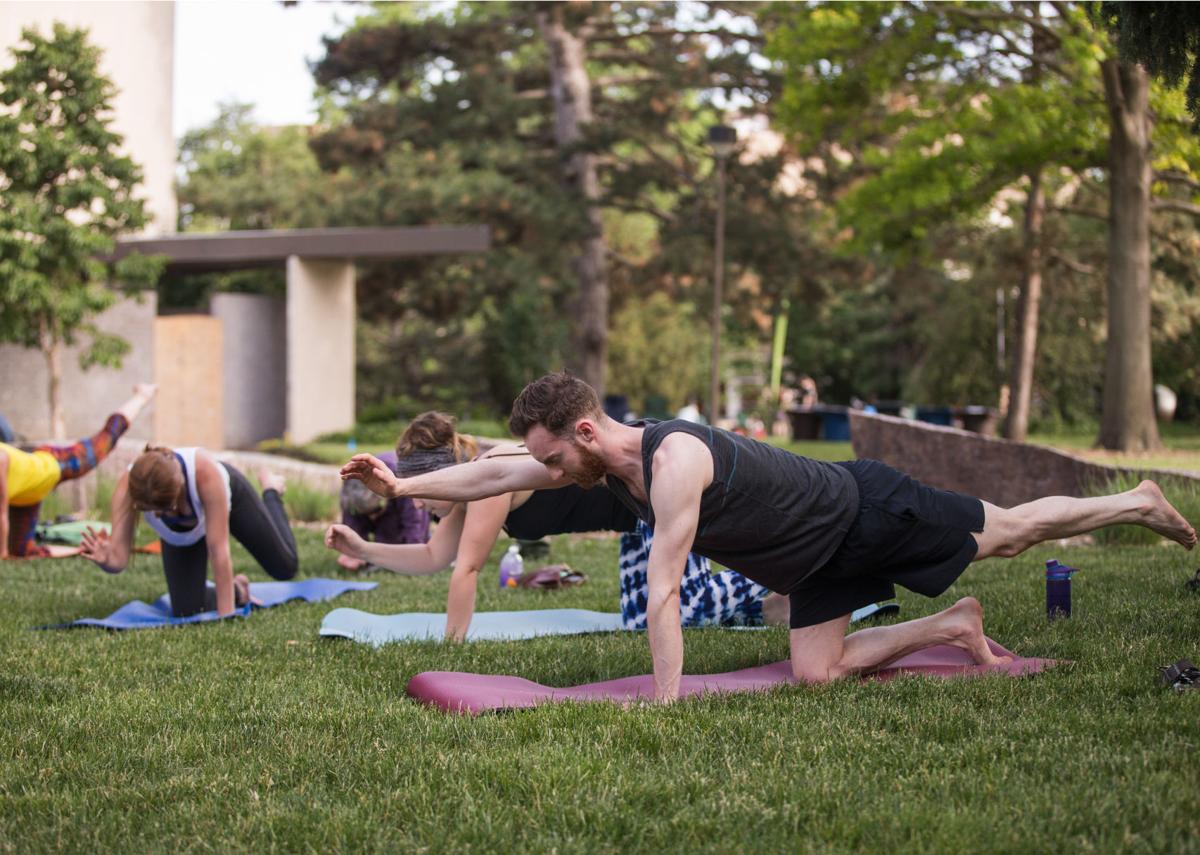 Big Red Welcome stretches across the first six weeks of school, with dozens of varied events for all sorts of engaging experiences. Check out these suggestions to begin planning your own Big Red Welcome schedule.

Residence Hall Block Parties
Monday, August 17 | 8–11 p.m.
Get to know other members of your residential community at block parties in each residence hall complex. Of course, attendees will follow social distancing guidance and wear face coverings—and there will be a lot of fun activities. Each building complex will host an event, so you're free to try one or try them all. Locations will vary.

PLAYFAIR Online: The Ultimate Icebreaker
Wednesday, August 19 | 8–9:30 p.m.
Playfair Online is a high-spirited, high-energy event for new students to safely engage and laugh with one another in a large group, as well as in many quick-changing breakout rooms. First-year Huskers will feel a part of an exciting new campus community. Space is limited. RSVP by Wednesday, August 19 at noon to reserve your spot.

College Welcome Programs
Thursday, August 20 | 2:30–6 p.m.
Plan to attend your respective advising unit or college's welcome program. Most academic colleges will host a live welcome during this timeframe—either virtually, in-person, or a combination of both. Not sure of your assigned college? You can look it up in your MyRED account.

HuskerMania Masked Singer Karaoke Party
Friday, August 21 | 8–10 p.m.
This is one party you don't want to miss– celebrate your campus arrival with Campus Recreation's inaugural Masked Singer Karaoke Party. You can compete for prizes as a team or individual entry. While you enjoy your fellow Huskers' singing, you can learn about UNL organizations and sport clubs, intramurals, group fitness activities, and outdoor adventures. Community Partners will also be on-site to connect with you.

Wellness Fest
Saturday, August 22 | 11 a.m.–1:15 p.m.
Activate each of your 9 dimensions of well-being at Big Red Welcome's first-ever Wellness Fest. Join in on a morning of yoga, cardio dance, life-size LibraryLand board game, games, Instagrammable moments and more, with units from across campus that work to support student well-being. Participating attendees will be entered to win prizes.

Party at the Union
Saturday, August 22 | 8–11:30 p.m.
One of the signature events of Big Red Welcome, Party at the Union serves as a great way to meet and have fun with other students. It's held in the Nebraska Union and on the Plaza, and includes activities such as karaoke, a caricature artist, trivia, lawn games, improv comedy and other performance shows, a professional juggling performance and more, all brought to you by our Recognized Student Organizations. Throw in a DJ on the Plaza and a late night breakfast, and you've got yourself a night to remember.

Wondering how to find the complete schedule of Big Red Welcome events? Download the Husker Campus Guides app from the Apple Store or Google Play to view all events and plan your days. From farmers markets to bike tours to interactive workshops, there's something for everyone to enjoy.