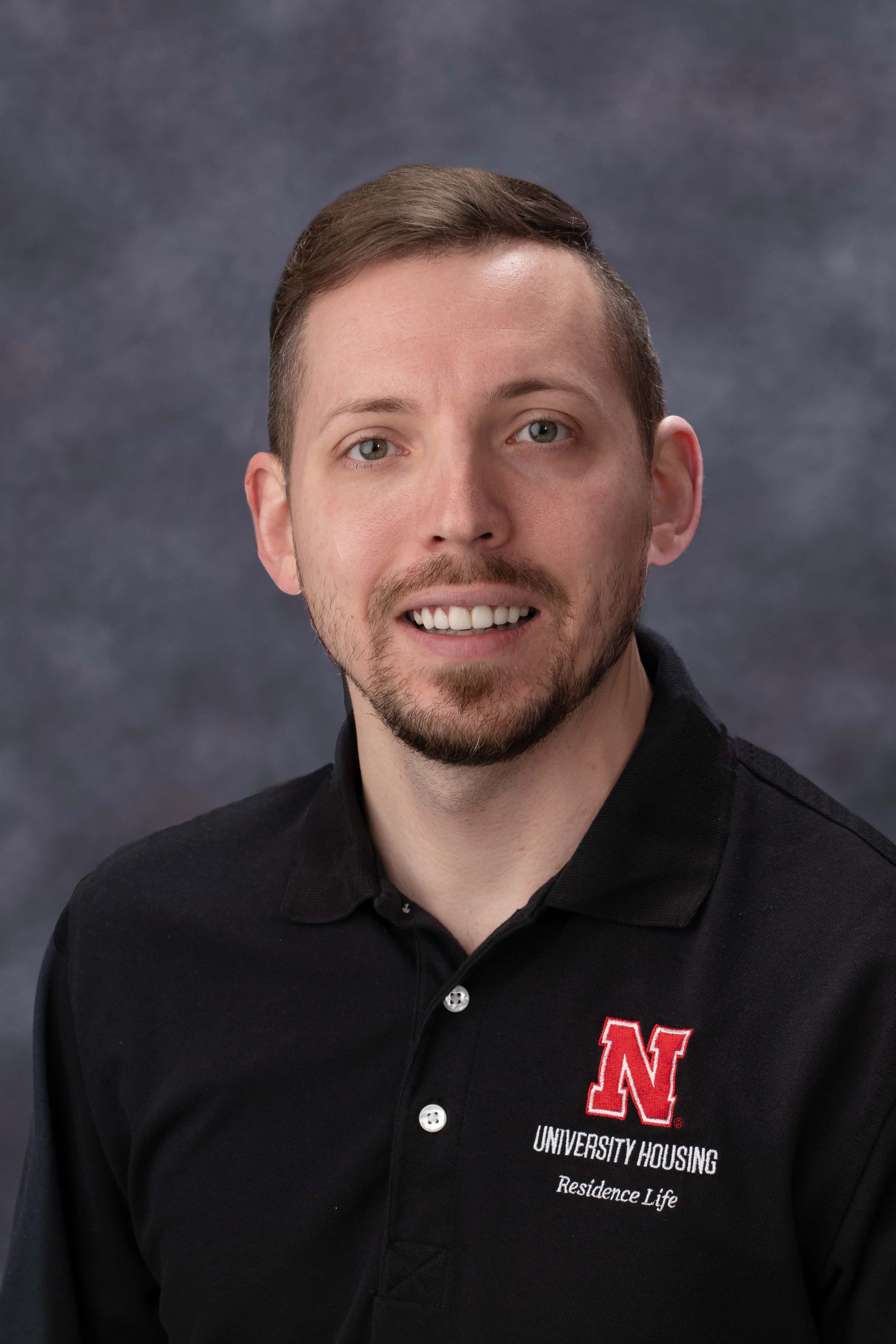 Four students and their advisor received awards for outstanding residence hall leadership in Residence Hall Association (RHA) and National Residence Hall Honorary (NRHH) at the Midwest Affiliate of College and University Residence Halls (MACURH) regional leadership conference in early November.

Nathan Franz, a political science and economics major and resident assistant (RA) in Courtyards, received the Golden Cowbell pin. The pin is given for outstanding leadership and service to the region and for accomplishments in assisting a regional board member. Franz is the 2020-21 associate director of administration and finance for the Midwest Affiliate of College and University Residence Halls (MACURH) and serves on the board of directors for NACURH, Inc.

Cierra O'Shields, president of NRHH, received the Molly Initiative Pin for significant contributions to boardroom at conference. O'Shields is a junior from Saint Charles, Illinois, majoring in math education.

Three additional students were also recognized for a top ten conference presentation. Edwin Bahena-Flores, a sophomore business administration major from Omaha, Nebraska, is the current RHA president. Emery Tanghanwaye, a sophomore computer science major from Papillion, Nebraska, is the RHA vice president. Kate Ng, a sophomore political science major from Petaling Jaya, a city from the state of Selangor in Malaysia, serves as the RHA national communications coordinator (NCC) and as a resident assistant in The Village.

"It was our first time presenting at a conference and we had not considered the possibility of being a top ten program," the student presenters said. "The experience overall had us pretty nervous, especially since as top ten presenters we had to present twice. It was pretty exciting to see the response to our program and gave more experience and confidence in our presenting skills."

Jacob Sherry, RHA and NRHH advisor, was also recognized with a Golden Cowbell award for his contributions of support as the on campus advisor for Franz. Sherry serves as the assistant director of assessment and leadership for Residence Life.

"Attending our regional and national conferences offers unique opportunities for our students to discuss important issues for the organization, recognize the work of their peers, and practice written and oratory communication skills while representing UNL as an institution," Sherry said. "Each year, the students we take come back with new ideas they have discussed with peers across the country and come back energized to make a difference in the lives of residents. The awards they received at our fall conference are just a reflection of these student leader's hard work and dedication to serving the organization and our residents in the halls."

For more information on NRHH and RHA, contact Jacob Sherry, 402-472-7064.

More details at: https://rha.unl.edu/welcome/