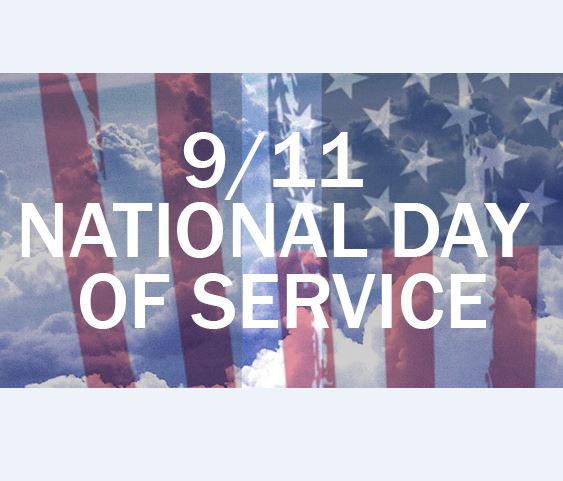 Join fellow huskers during the week of Sep. 13 - 17 to show support for veterans and first responders through volunteering and distributing hygiene kits at local nonprofit organizations. These volunteer opportunities are a part the The 9/11 National Day of Service, a nationwide event that began in 2002. People serve their communities on this day and during the week to honor the victims, survivors, firefighters, and law enforcement personnel who responded to the terror attacks on Sept. 11, 2001.


Monday, Sep. 13
Operation Gratitude:
Students can write Handwritten thank you messages to Veterans and First Responders from 11am - 1pm located on the first floor of the Union. In addition, students can write digital messages using the form below.
To write a digital message use this form (https://www.operationgratitude.com/9-11-digital-letter-writing/)

Wednesday, Sep 15
Veteran Affairs Nebraska and Western Iowa Health Care System:
Students can serve as Veteran Escorts between 9am - 1pm to assist veterans with getting to and from their appointments throughout the hospital. Volunteers are required to show verification of Covid vaccination.
Sign up here: (https://www.volunteermatch.org/search/opp3312449.jsp)

Friday, Sep 17
Cedars, Matt Talbot, and Center Pointe
Students can sign up to help distribute hygiene kits between 11am - 4pm. Meet on the Second Floor the Union. Sign up to help during a specific shift below:
Sign up Here:(https://go.unl.edu/hygienekitdistribution)

Sunday, Sep 19
Asian Community Cultural Center - Harvest Moon Festival
Students can help with set up from 12:30pm-4pm, assist with activities at booths from 4:00pm-7:00pm, and help tear down the event from 7:00pm - 9:00pm located at Antelope Park Bandshell in Lincoln, NE.
Sign up here: (https://unl.joinhandshake.com/postings?page=1&per_page=25&sort_direction=desc&sort_column=default&query=Asian)

Do you want more volunteer opportunities?

Huskers can learn more about volunteering with VA Nebraska and Western Iowa Health Care System Here (https://www.nebraska.va.gov/giving/index.asp)

Huskers can find more volunteer opportunities anytime on Handshake (https://unl.joinhandshake.com/login)

Watch this video (https://mediahub.unl.edu/media/17238) for how to find volunteer opportunities on Handshake.

For more information contact Andrew Brown within Student Leadership, Involvement, & Community Engagement | andrew.brown@unl.edu | 402-472-8721.

Due to Covid-19 the Lincoln Homeless Coalition canceled Project Connect Lincoln which was our original volunteer experience.
More details at: https://unl.joinhandshake.com/login