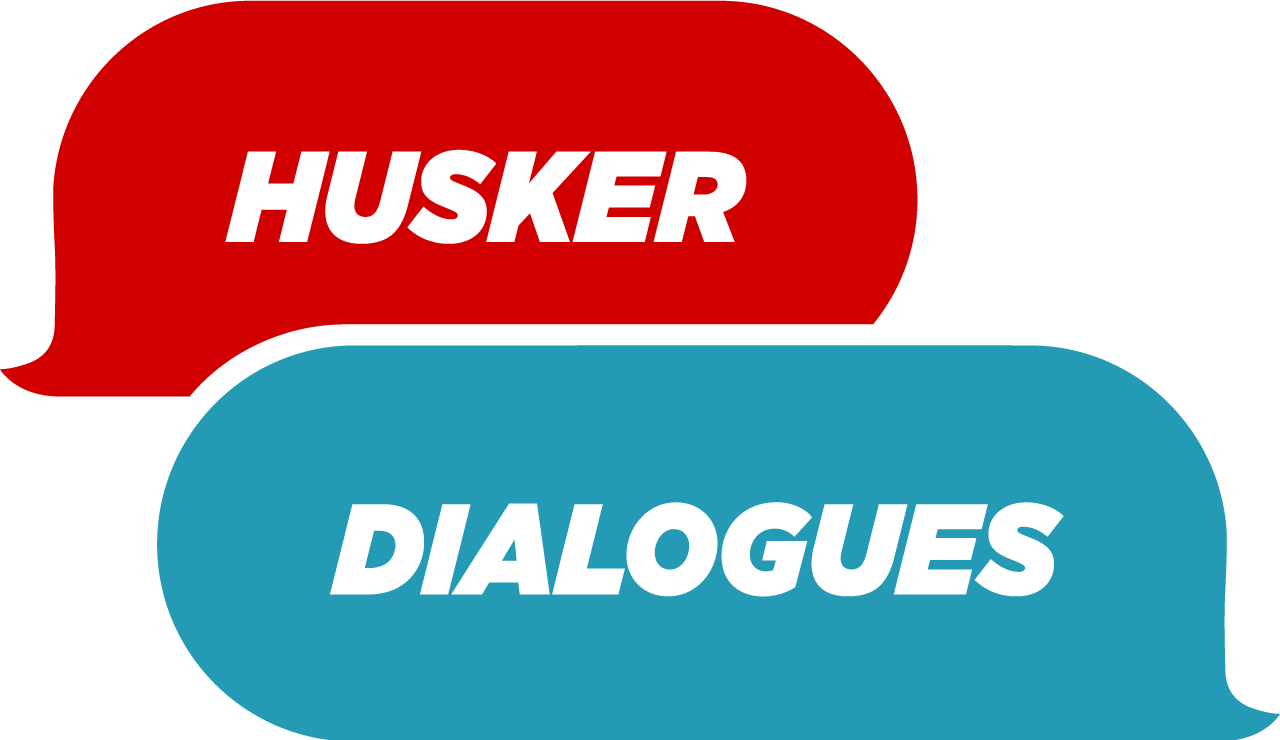 Husker Dialogues 2021 is less than a month away. The planning committee is in dire need of more conversation guides for the program.

The Husker Dialogues planning committee seeks faculty, staff and student leaders to serve in this role. Husker Dialogues is an annual program, which introduces incoming first-year students to tools to engage in tough, but necessary conversations centered on diversity and inclusion to build campus community and inspire change.

"Husker Dialogues is a great starting point for freshmen," says Mikki Sandin, the international business and inclusion coordinator in the College of Business, who has served in various roles for Husker Dialogues including three years as a conversation guide. "It sets a precedent that our campus is open to all students from diverse backgrounds and gives faculty and staff an additional way to incorporate D&I discussion topics in their work with students."

Conversation Guides are a vital part of the Husker Dialogues experience. They help facilitate discussion among the participants during the event.

"Conversation guides are the magic of Husker Dialogues. Engaging in conversation, while not always easy, is vital to make the most of HD and provide the opportunity for students to share, to ask questions, and to think about perspectives they may not have considered before," Sandin said.

"Conversation Guides are extremely important in helping students learn about new perspectives and what life is going to be like as a Husker in the UNL community," said former conversation guide Alex Fernado who works as a recruitment coordinators in the College of Journalism and Mass Communications. "They provide first-hand experience and unique stories that have helped shape who they are."

Coordinated by the Office of Academic Success and Intercultural Services (OASIS), the program's theme for 2021 is "Be Bold. Take the First Step." Husker Dialogues is intended to jumpstart first-year students' journeys toward inclusive excellence. Relationships and engagement from the campus community power the experience. Volunteers model how incoming Huskers can lead.

"It's important to have our leaders on campus step up to represent what we want this community to be for the next group of students who are joining us," said Fernando.

This year's program will take place via Zoom from Sept. 7 through Sept. 23 from 7 to 8:30 p.m.

Volunteers are only expected to serve one night but are welcome to do more.

Individuals can sign up to be conversation guides on the Husker Dialogues website at go.unl.edu/huskerdialogues through August 31.
More details at: https://diversity.unl.edu/husker-dialogues