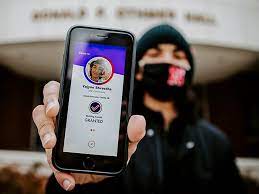 Weekly saliva-based testing for all students, faculty and staff who will be on the Lincoln campuses is required this fall. If you are fully vaccinated against COVID-19, you can submit your vaccination information to the Voluntary COVID-19 Vaccine Registry to receive an exemption from weekly testing.

Individuals who have not uploaded a vaccination record to the voluntary registry or received an approved exemption will continue to need to test every 7 days to maintain the "Building Access Granted" status in the Safer Community app.

You should watch your app carefully to make sure you test prior to your test result's expiration. To ensure enough time to receive your next test result, it is recommended that you test the day prior to the expiration date listed in your app.

For example, if you tested on Sunday, August 15 and received test results on Monday, August 16, you should ideally test again on Sunday, August 22 (in order to have results again on Monday, August 23, the 7th day after you received results last time). If needed you could try testing Monday, August 23, but if you do so, test as early in the day as possible to have the best chance of receiving your results by midnight to gain building access for classes on Tuesday.

Since you'll be testing weekly, it's best to find a time that will work well for you. If you don't like your test day, you can schedule your test a little early one week to get on track with when you'd like to test regularly. There's no problem with testing early at any point.

Learn more about fall testing requirements and vaccination opportunities at https://covid19.unl.edu/fall-2021-campus.