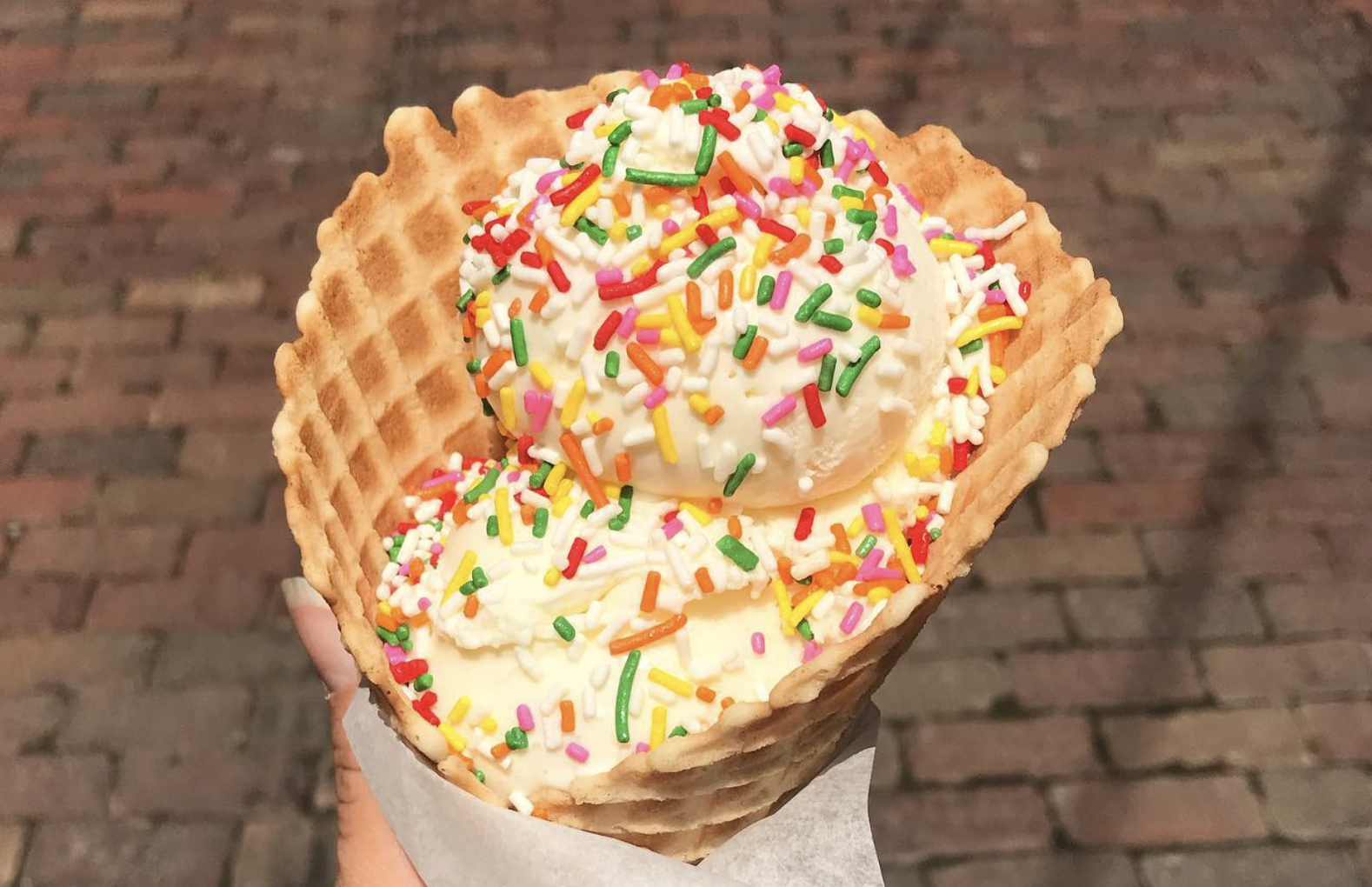 If you're from out of state or studying abroad, the first summer in Nebraska may be a struggle. No matter which flavors of ice cream you most enjoy, you can break through the infamous humidity with a frozen treat from any of these local businesses.

Ivanna Cone
701 P St #101
This small business can be found nestled in the Haymarket district, and is truly a one-of-a-kind stop for any ice cream enthusiast. Ivanna Cone sits inside a gorgeous historic building and is modeled after an old-fashioned soda fountain. All flavors are made in small batches, so stop by often to taste the entire rotation.

Freezing
210 N 14th St #6
This unique ice cream experience is the closest spot to campus on this list, located only a block from the Nebraska Union. Make the short walk to try out Thai rolled ice cream, topped with loads of fresh fruit, whipped cream, cookies and more. Freezing offers specialty flavors including taro, avocado, mango and pumpkin, as well as all the classics.

The Dairy Store
114 Food Industry Complex
This famed campus hot spot can be found inside the East Campus Visitors' Center. Swing by for a wonderful selection of homemade ice cream flavors, as well as meats, cheeses, coffee and other snacks. The Dairy Store moved into a new location during the 2020-21 school year, so it's worth a trip to check out the brand-new renovation.

402 Creamery
311 N 8th St #10
402 Creamery is a fairly new business in Lincoln, and was quick in making a name for itself. This Nebraskan spot has multiple locations in Lincoln, but the closest one to campus is conveniently settled in the Haymarket with a wonderful view to enjoy while you utilize the indoor or outdoor seating.

Neveria Arcoiris
801 S 11th St
Whenever you're in the mood for some light, refreshing ice cream, take a visit to Neveria Arcoiris. All food is made with authentic Mexican ingredients, creating a specialty menu full of wonderful flavors like cappuccino, pineapple and Fresas de Agua.