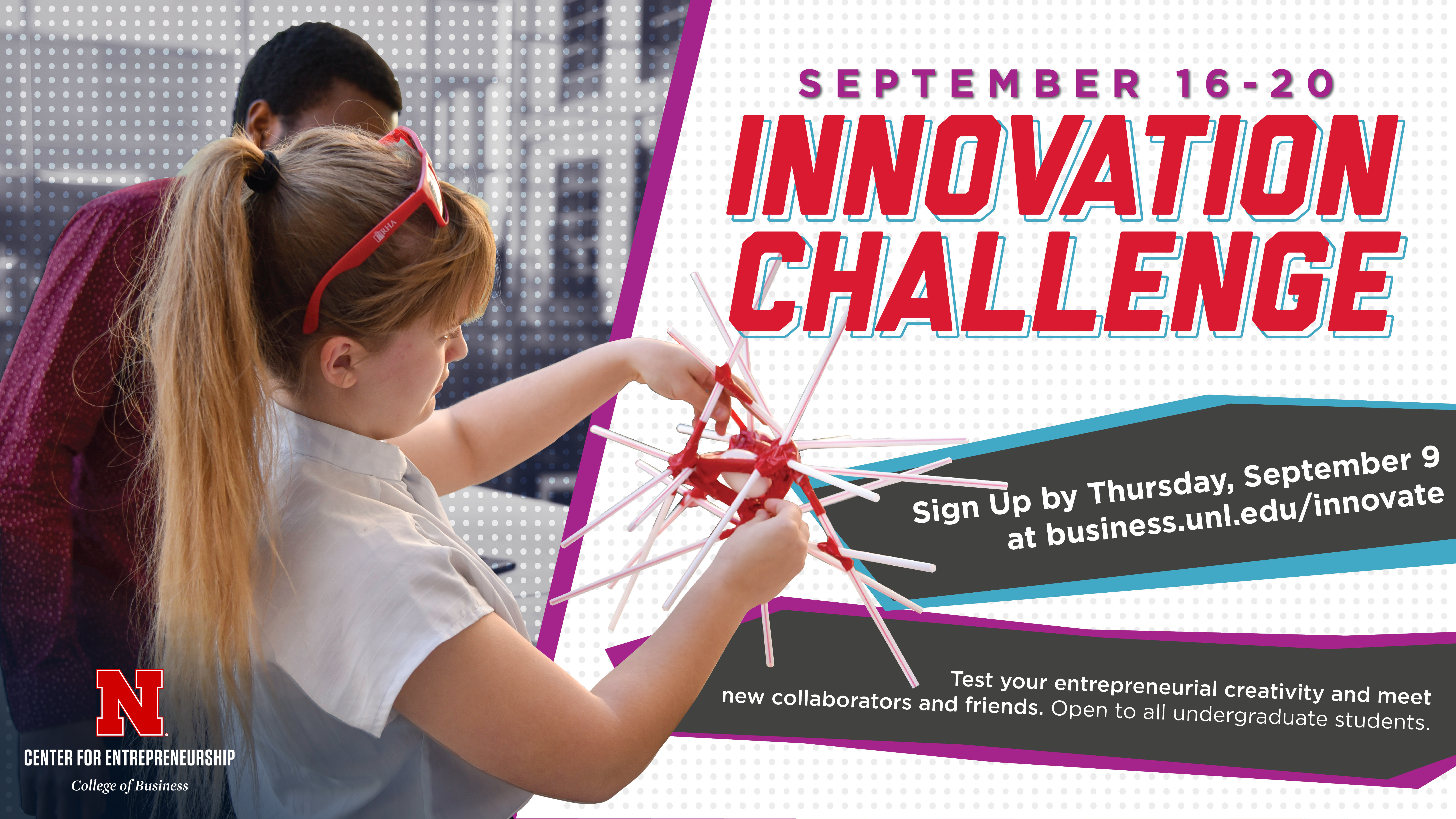 Test your entrepreneurial creativity and meet new collaborators and friends. In this challenge open to all Nebraska students, student teams work on a creative task (a secret until the event) over the weekend. All undergraduate students welcome!

How It Works
Thursday, September 16, 5-6:30 p.m., HLH 112
The challenge kicks off. You'll join a team, get the challenge and enjoy pizza.

Monday, September 20, 5-6:30 p.m., HLH 112
You'll work on the challenge over the weekend and return Monday to present your solutions to a panel of judges. Prizes and trophies will be awarded to the first, second and third place teams.

For more information, visit: https://business.unl.edu/innovate. Sign up by Thursday, September 9, at 11:59 p.m.
More details at: https://business.unl.edu/innovate