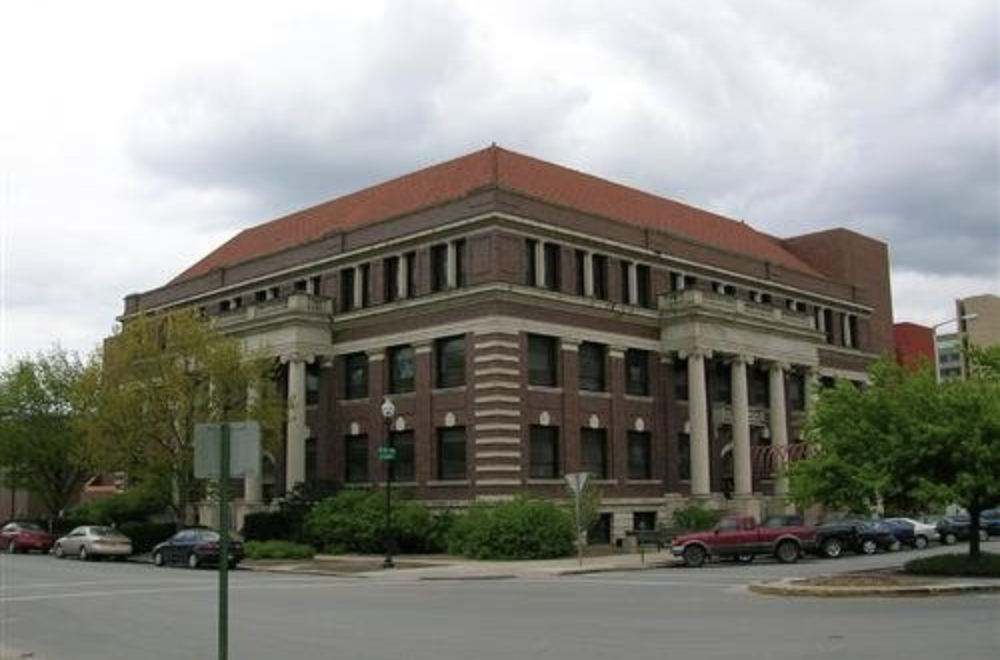 Temple Building
The Temple Building is commonly known as the most haunted building on UNL campus. Supposedly, the theater contains a ghost to the right of the sound booth in the balcony, and the spirit of a little girl in the prop room. This campus building follows normal weekday hours, so stop by to explore between classes for a frightening adventure.

Capitol building
You may not know that this Lincoln landmark has a storied history of hauntings, including disembodied voices in the hallways, strange mists in stairways, and the spirit of a Native American man in the basement. The capitol is free to visit during the day– see detailed hours and building information on the building's website.

Robber's Cave
Known as a hideout for outlaws and rumored to have ghosts behind one walled-off section of the cave, Robbers Cave can make an excellent Halloween destination. Tours are available on the cave's website, so book yours soon for a dark, creepy adventure into the depths of this historical cave.

Wyuka Cemetery
Home to many local legends, you've likely passed this giant cemetery many a time on Vine Street. Wyuka offers a self-guided walking or driving tour, for an exclusive look at the cemetery's notable sites. Remember, people are buried here, so always remain respectful of families and visitors in the area.

Haymarket Ghost Tours
If you're looking to be guided by a professional, book one of this year's Lincoln Ghost Tours. These events will take you through downtown spots known for paranormal activities, experienced by those who live and work there today. Pick from one of many options for the tour that best suits you this Halloween.