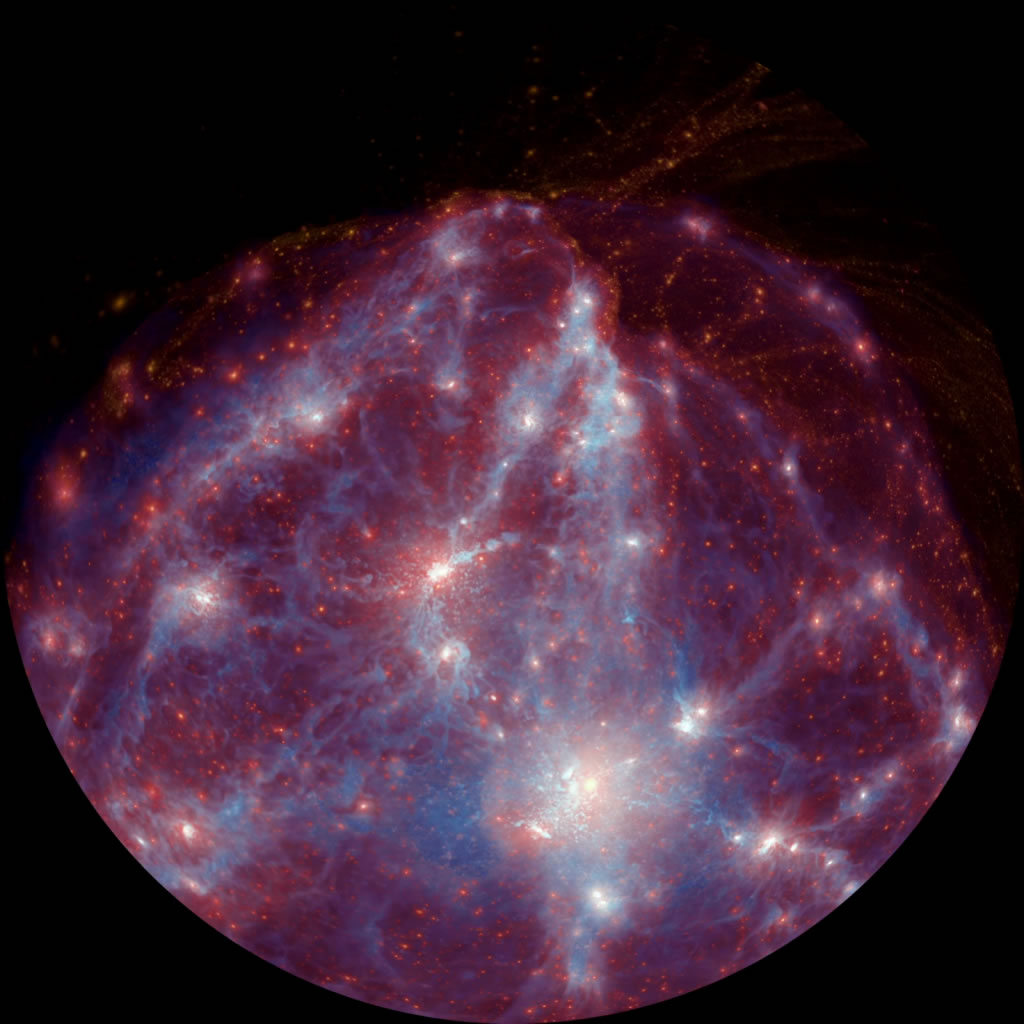 Mueller Planetarium in the University of Nebraska State Museum's Morrill Hall has announced its updated fulldome schedule beginning Oct. 25.

The schedule includes the new fulldome show, "Dark," which explains and explores the nature of dark matter — the hidden 80 percent of the mass of the universe.

"Dark" will screen Saturdays and Sundays at 2 and 3 p.m. beginning Oct. 28, except the Saturdays of Nebraska home football games (Nov. 10 and 17). The National Geographic fulldome show, "Sea Monsters," will screen at 7 p.m. Thursdays beginning Oct. 25 (except Nov. 22, when Morrill Hall will be closed for Thanksgiving).

Following "Dark," there will be updates on the current night sky and NASA's Mars rover, "Curiosity."

"Dark" explores the search for dark matter, the most pressing astrophysical problem of our time; the solution to which will help us understand why the universe is as it is, where it came from, and how it has evolved over billions of years. (Running time is 20 minutes.)

The show follows Alan Duffy, a young astronomer from the International Centre for Radio Astronomy Research at the University of Western Australia, who creates simulations of dark matter evolution inside supercomputers. Duffy introduces audiences to the idea of dark matter, and explains why astronomers think it exists and why radio astronomy is so well-suited to its discovery.

"We are the first U.S. planetarium to show 'Dark,'" said Jack Dunn, planetarium coordinator. "One of the producers of the show is Paul Bourke, who is the inventor of spherical mirror projection as used for fulldome at Mueller Planetarium."

Admission to the museum is free (with a valid NCard) for faculty, staff, students and immediate family. Admission to planetarium shows is $3 for faculty, staff and students.

For more information, go to http://www.museum.unl.edu.
More details at: http://go.unl.edu/3ux