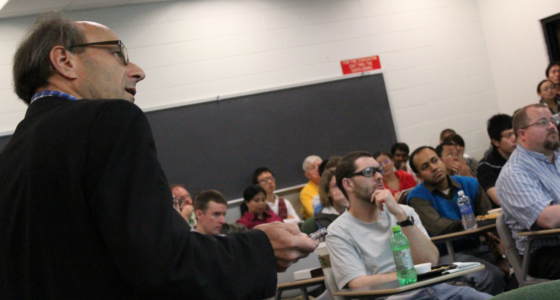 Applications are open for NUtech Ventures' second annual Bootcamp for Entrepreneurship and Technology. The weekly sessions will meet at UNL's City Campus on Thursday evenings, March 14 through April 18. There is no session during spring break.

Faculty and staff are encouraged to recommend the NUtech Ventures Bootcamp for Entrepreneurship and Technology program to all UNL students.

Bootcamp will cover one or two topics each night, including business models, customer development, marketing, team building, networking, basic finance and law, pitching, and financing. Each session will feature talks from speakers, team activities, and round table discussions with entrepreneurs and subject matter experts.

The program will also include registration to the Intersect Conference in La Vista, NE on April 12. During this all-day event, participants will hear from nationally recognized speakers, attend workshops, and network with Nebraska's startup community. All bootcamp participants are expected to attend.

Application to the bootcamp is competitive. Students can apply at http://www.nutechventures.org/bootcamp. Applications close February 27, and students selected will be notified by March 1. All students currently studying at a Nebraska college or university, as an undergrad, grad student, or postdoc are eligible to apply. The program cost is $100, which includes books, dinner each evening, and Intersect registration.
More details at: http://www.nutechventures.org/contact