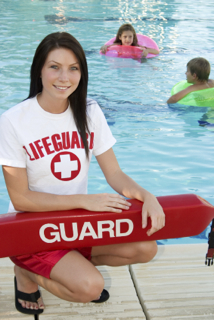 UNL Campus Recreation is hosting a three day American Red Cross lifeguard certification course on Feb. 22-24 at the Mabel Lee Hall pool. Participants are required to attend all three days in entirety.

Days and times are:
• 5:30 to 10 p.m. Feb. 22
• 8 a.m. to 6 p.m. Feb 23
• 8 a.m. to 6 p.m. Feb 24

This course is open to the public and participants must be at least 15 years of age by the first class date.

Participants must pass the prerequisite skills tests (300-yard continuous swim, treading water for 2 minutes, and timed surface dive with brick retrieval) in addition to the classroom and in-water skills that will be taught during the course.

The $150 course cost includes participant manual, CPR pocket mask and Lifeguard/First Aid/CPR/AED certifications.

Register at the link below or at the Campus Rec Center.

For questions or details, call Mandi Mollring 402-472-9648.

More details at: http://go.unl.edu/i0i