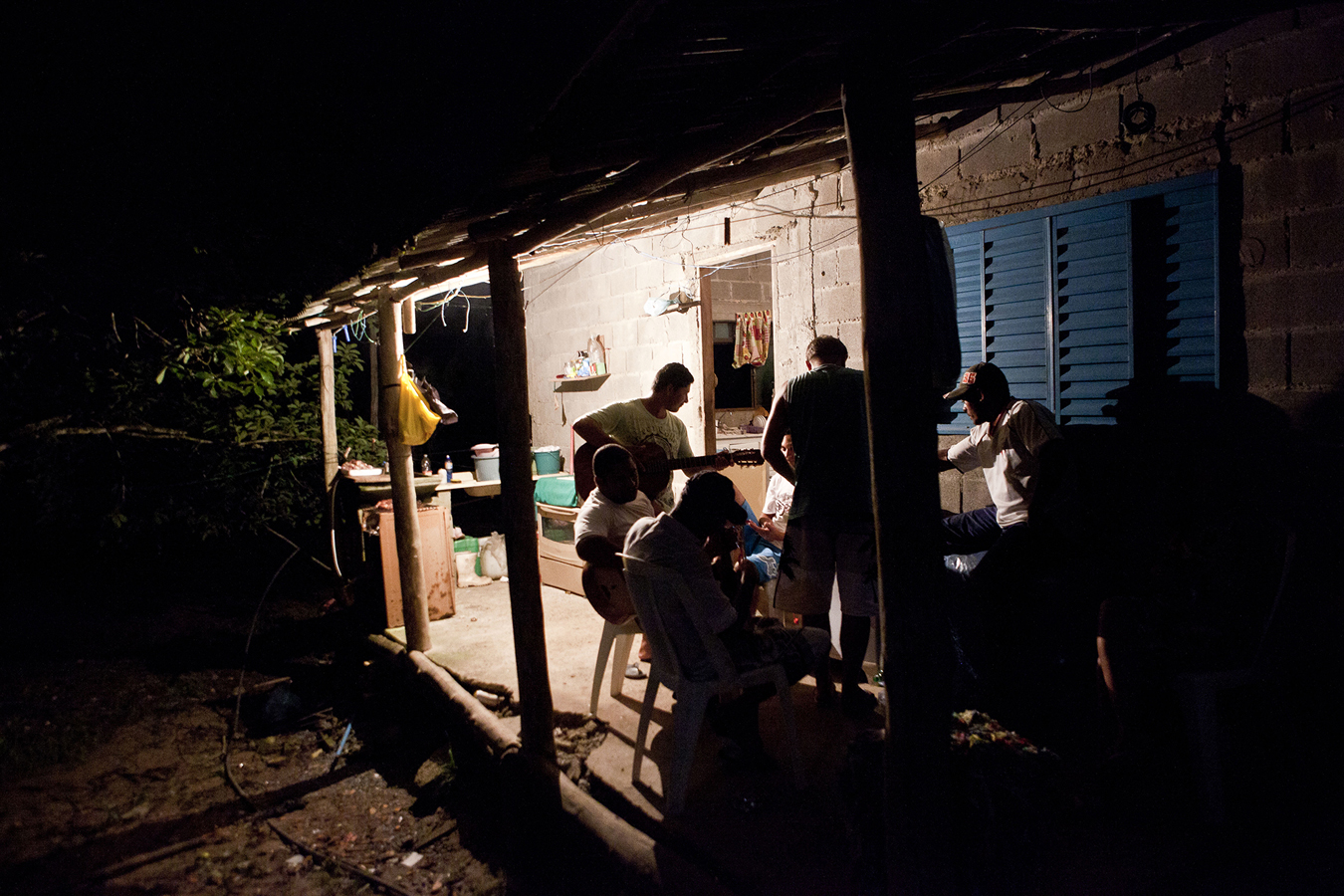 The work of 10 photojournalism students will be featured in a multimedia presentation at 7 p.m. Feb. 27 at the Bourbon Theatre, 1415 O St. The event was scheduled for Feb. 21, but has been rescheduled due to an expected snowstorm.

The presentation, which is free and open to the public, will include a slide show and video presentation made by the students. The images and stories were collected during a depth-reporting trip to Sao Paolo, Brazil, to report on issues within the country.

Journalism and Mass Communications faculty Bruce Thorson and Brian Lehman led the trip. Students worked in Brazil for three weeks during UNL's winter break, Dec. 22 through Jan. 4.

Students who participated in the project are Kat Buchanan, Andrew Dickinson, Kaylee Everly, Nickolai Hammar, Matthew Masin, Anna Reed, Bethany Schmidt, Brianna Soukup, Morgan Spiehs and Cara Wilwerding.

The project is one of many in-depth projects that give students real-world international experience. Students have traveled to India, Kyrgyzstan, Kazakhstan, South Africa and Kosovo with the goal of documenting the human condition.

For the Feb. 21 presentation, doors open at 5 p.m. Live music by Son del Llano begins at 5:45 p.m.

For more information about the Brazil trip, go to http://unlphotojournalismbrazil.wordpress.com.
More details at: http://go.unl.edu/brazil