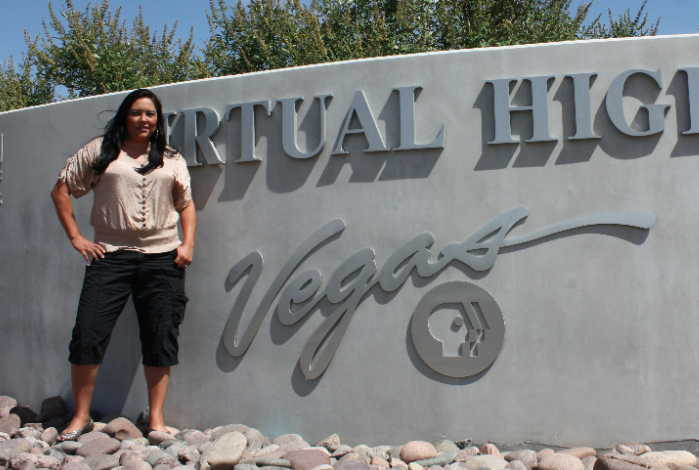 Vision Maker Media is looking to partner American Indian and Alaska Native college students with Public Television stations to offer multiple summer internships. From all submissions, Vision Maker Media will select top student applicants who are currently enrolled in undergraduate or graduate coursework for this 10-week, paid internship.

Interns can be located at Vision Maker Media's offices at the University of Nebraska-Lincoln in Lincoln, Neb., or at a Public Television station in the U.S. Vision Maker Media will contact Public Television stations that are requested by interns to determine placement options. If you are a Public Television station that would be interested in hosting a Public Media intern, please contact us to let us know of your interest at visionmaker@unl.edu.

Executive Director Shirley K. Sneve (Rosebud Sioux) commented, "Providing experience for Native students in the media is vitally important to ensure that we can continue a strong tradition of digital storytelling. We are grateful for the support of local PBS stations in helping us achieve this goal."

The application process includes a cover letter, resume, work samples, an official school transcript, and a letter of recommendation from a faculty member or former supervisor. All applications must include the signed application form and the materials referenced above with a postmarked date of March 1, 2013. Top applicants will be notified in April 2013.

With major funding from the Corporation for Public Broadcasting (CPB), the purpose of this paid summer internship is to increase the journalism and production skills for the selected college student. One of the major goals of the internship will be to increase the quantity and quality of multimedia reporting available to Public Television audiences and other news outlets.

For more information and to apply for this paid internship, visit visionmakermedia.org/intern.
More details at: http://bit.ly/publicmediaintern