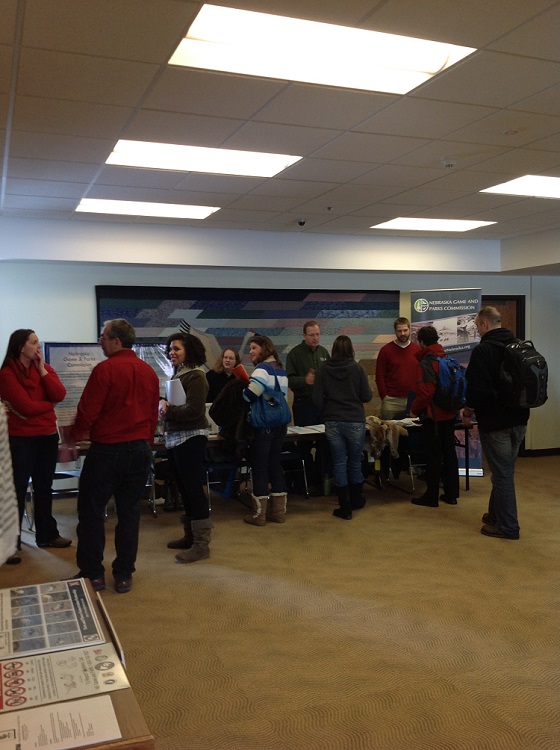 All students are welcome to attend the Natural Resources & Life Sciences Career Information Day, which will take place from 11 a.m. to 1:30 p.m., Jan. 27 in the Hardin Hall first floor lobby.

This is an excellent opportunity to network with employers from local, state and federal agencies, including: NE Game and Parks Commission, NE Natural Resource Conservation Service, KM Landscaping, NE Department of Environmental Quality, Omaha's Henry Doorly Zoo, USDA Wildlife Services, environmental consulting firms, local nature centers, wildlife rehabilitation centers and more. Learn about internship, volunteer, and career opportunities.

Additional information is available at http://snr.unl.edu/event/careerinfoday.

Contact Amanda Bergeron-Bauer, SNR recruiter, at abergeron2@unl.edu with any questions.
More details at: http://go.unl.edu/atxt