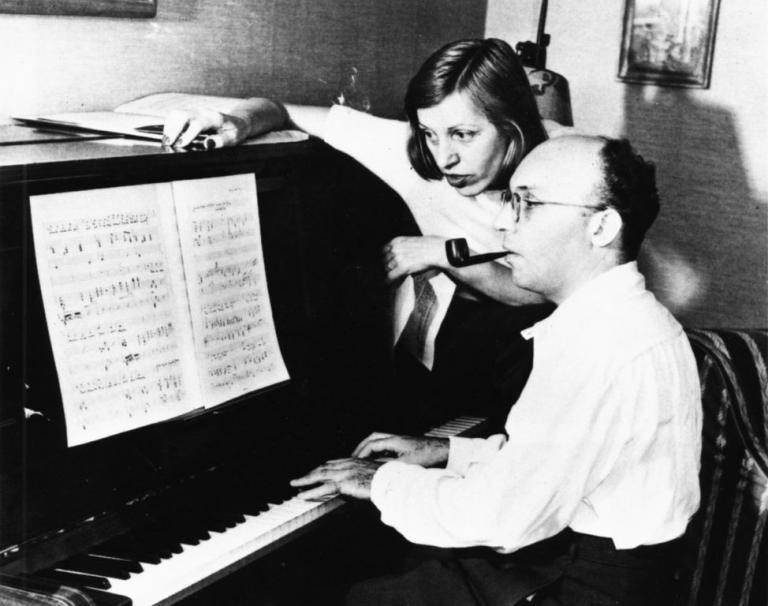 The University of Nebraska-Lincoln Glenn Korff School of Music is proud to present the eleventh annual Celebration of American Song on January 26 at 7:30 p.m. in Kimball Recital Hall. This year's celebration honors Kurt Weill. As a composer, Weill composed hundreds of songs. His songs have been performed by Frank Sinatra, Bing Crosby, Michael Bublé, Stevie Wonder, Patti Lupone, Kristin Chenoweth, Ella Fitzgerald, and so many others including his wife, Lotte Lenya.

UNL's voice faculty, alumni, and students will present live performances of Kurt Weill's songs, ranging from the popular "Mack the knife" recorded by over 300 artists from Frank Sinatra to opera star Jessye Norman—to the flirtatious insinuations of "I'm a stranger here myself." Kurt Knecht will be featured at the piano and Coordinator of Musical Theatre Studies Alisa Belflower will serve as your host narrating with anecdotes from Kurt Weill's extraordinary life and career.

Come out and discover the composer, whose songs continue to stir the hearts of contemporary audiences over a half-century after the debut of his American musicals Lost in the Stars, One Touch of Venus, Lady in the Dark, and more.

This performance will be presented two in acts with an intermission and an approximate running time of 90 minutes. Tickets (General Admission $5; Student/Seniors $3) are available at the door on the evening of the performance. Don't miss this highly anticipated annual, one-night-only performance.
More details at: http://go.unl.edu/f3hh