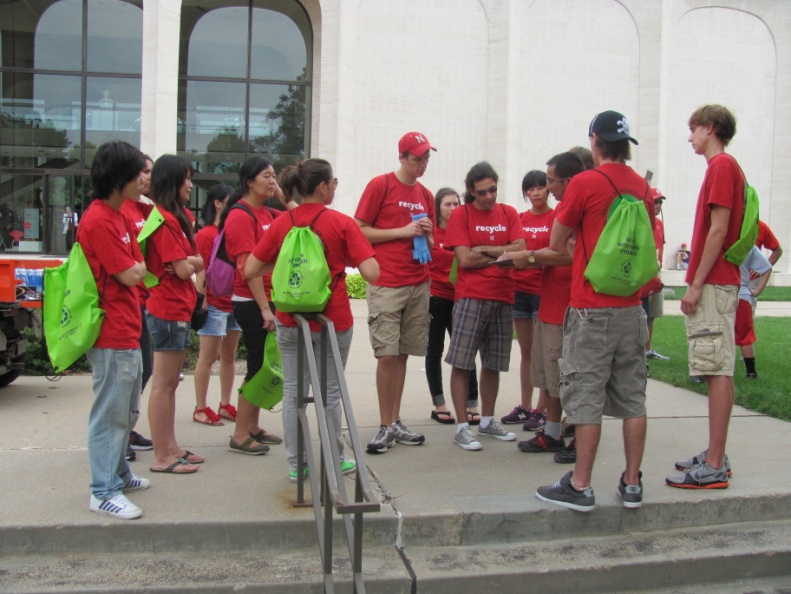 Prabhakar Shrestha, doctoral student, will defend his thesis, "Understanding Recycling Behavior of University Students," at 1:30 p.m., April 21 in 901 Hardin Hall.

Abstract:

Thermodynamic reality points to the need to recycle materials in order to build more sustainable economies and communities. This will require behavioral change. This is the case as many people are unable to exercise better choices because they find themselves locked into unsustainable patterns represented in habits, routines, lack of knowledge, institutional structures, inequalities in access, social expectations, and cultural values (Jackson, 2005; McKenzie-Mohr & Smith, 1999). Sustainability strategies that include more recycling, repair, reuse, home composting, and sustainable consumption, require a change in these patterns (Wilson, 2007). Also, most people are not in positions of power where they can directly influence government or corporate policy, although everyone consumes materials and energy in their daily lives, and as such, each person can choose to adopt behaviors that are comparatively better for the environment (Osbaldiston & Schott, 2012).

The focus of this research is on enhancing the scientific understanding of the internal interests and motivations of human beings relative to recycling choices, such that policies could be developed and programs implemented to "nudge" people towards changing their behavior. Results point to a substantial role of empathy in explaining recycling choices, especially for UNL students.