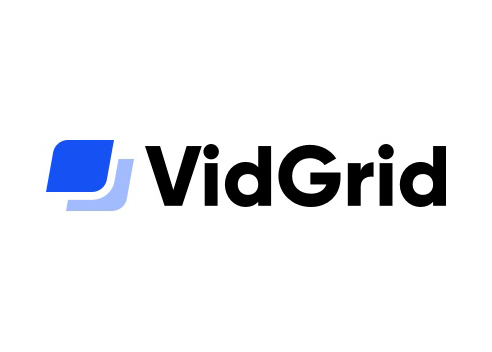 As the university transitions from VidGrid to YuJa for academic video content creation, there are professional, human-captioning "minutes" available through VidGrid. Professional captioning is completed by a human transcriptionist and is 99% accurate. Due to cost, this service is typically reserved only for content in courses where a student has a documented need for professional captioning. This professional captioning service is now available for all video content through the end of the spring 2023 semester.

This opportunity has exciting implications for research projects. If you are recording interviews or other types of data for research that need to be transcribed, you can use these minutes instead of transcribing your data by hand or using an external service. The minutes can be used for both video and audio recordings.

Follow these steps to have your data professionally transcribed.

Have your video or audio recording on your computer and ready to upload. Video file formats that are supported include MP4, MOV, 3GP, AVI, MPG, FLV, WEBM, WMV, MKV, MTS, and M4V. For audio files, VidGrid supports the .mp3 format only. File size limit for uploads is 5GB.

Go to your Library in your VidGrid account.

Open the file you would like captioned by double-clicking it.

Click the "CC" button found in the bottom right-hand corner.

When the "Caption Dashboard" box pops up, click the "Request" tab.

Select the "Professional Caption" option.


All requests will be automatically approved for professional captioning. Turnaround time for videos that are 30 minutes or less is 24 hours. Turnaround time for videos that are 31-60 minutes is 2.5 days and videos that are 61+ minutes long will be completed within 5 days. You will receive an email when captions have been completed.

Follow these steps to download a .txt or .vtt file containing your video or audio file's transcript.

Login to your VidGrid account.

Double click on the file that has the completed professional captioning.

Scroll down and click on the black "CC" icon to the right of the file's title – this is the Caption Dashboard.

In the right column titled Actions, you can click the black cloud icon to download a .txt file transcript, click the middle icon to download a .vtt file transcript, or click the edit pencil to further adjust the transcript.


Additional information on how to download transcripts can be found here.

This professional captioning service is compatible with YuJa, so captioned videos will remain intact once video content is migrated to YuJa.

Questions can be directed to Kate McCown, director of Academic Technologies, at kmccown3@nebraska.edu, or Amy Barry, assistant director of Academic Technologies, at amybarry@nebraska.edu.