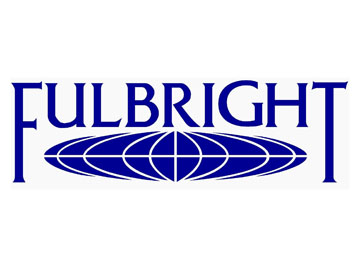 UNL faculty and professionals are encouraged to apply for the Fulbright Scholar Program, which sends more than 800 faculty and professionals abroad annually.

Applications for Fulbright Scholar awards are being accepted through Aug. 1 for 2012-2013. Traditional Fulbright terms last from two months to an entire academic year. Recipients lecture and conduct research in a variety of academic and professional fields. Award programs include Fulbright Specialist, Distinguished Chairs, and International Education Administrators.

The Fulbright Specialist program is designed to provide short-term academic opportunities (two to six weeks). Shorter grant lengths give specialists greater flexibility to pursue grants that work best with current academic or professional commitments.

Fulbright Distinguished Chairs are viewed among the most prestigious appointments in the Fulbright Scholar program. Candidates should be senior scholars and have significant publication and teaching records.

The Fulbright International Education Administrators program features seminars designed to introduce participants to the society, culture and higher education systems in Germany, India, Japan and Korea. The seminars include campus visits, meetings with foreign colleagues and government officials, attendance at cultural events, and briefings on education. The program is designed to reinforce the need to internationalize university and college campuses in the United States and insight into how it can be done.

For more information, go to http://www.cies.org, send e-mail to desser1@unl.edu or call (402) 472-3076.
More details at: http://www.cies.org