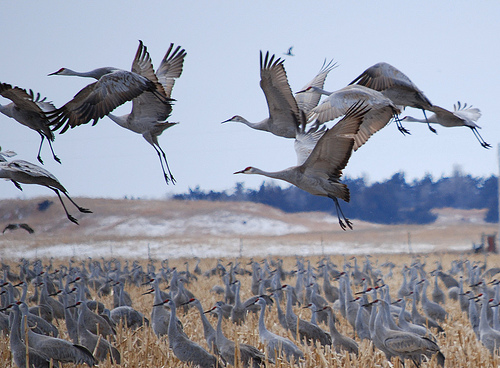 International Affairs is organizing a Spring Break day trip to observe the annual Sandhill crane migration and to visit the Archway Museum in Kearney. The trip date is March 21. The registration deadline is Feb. 25.

Cost is $35 per person and includes transportation, crane watching and museum admission. The trip is open to faculty, staff, students and their friends and family members. The trip will include the opportunity to purchase food. Participants can also bring their lunch.

Payment by check or cash is due at time of registration. Register with Sondra or Amber from 1 to 4 p.m., Monday through Friday at International Affairs, 420 University Terrace.

For more information, send e-mail to zli2@unlnotes.unl.edu.
More details at: http://go.unl.edu/by2