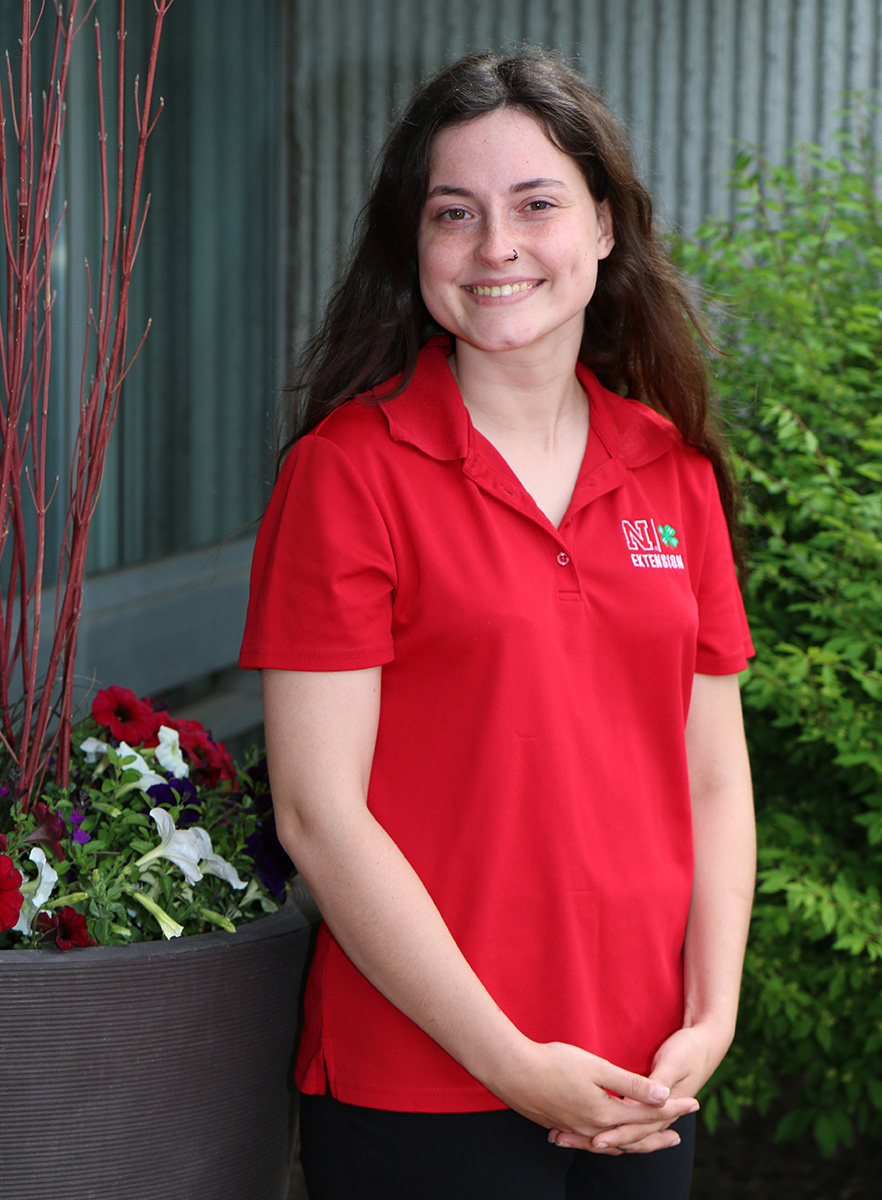 Jazmin Jurkevicius-Phares joins Nebraska Extension in Lancaster County as a 4-H Extension Assistant. Her responsibilities will include coordinating the livestock project areas. She will also lead the Embryology and Ag Literacy Festival 4-H school enrichment programs.

Jazmin graduated from Southeast Missouri State University in 2021 with a bachelor's degree in Agribusiness: Animal Science. She was a 4-H youth member in St. Francois County in Missouri where she spent time raising market hogs, market steers and a show herd of Nigerian Dwarf dairy goats. She worked for the University of Missouri Extension as a 4-H Program Associate. Jazmin and her husband, Juan, both moved to Lancaster County to continue in their careers and education. Jazmin's experiences in 4-H grew her passion for Animal Science which led her to pursue not only a degree, but also a career in this field.

She says, "4-H has shaped me into who I am today. Every day, I wish I could go back and experience raising animals and completing projects in 4-H again. I am excited to work with the youth of Lancaster County and help them find their spark."

You can reach Jazmin at 402-441-6073 or jphares2@unl.edu.