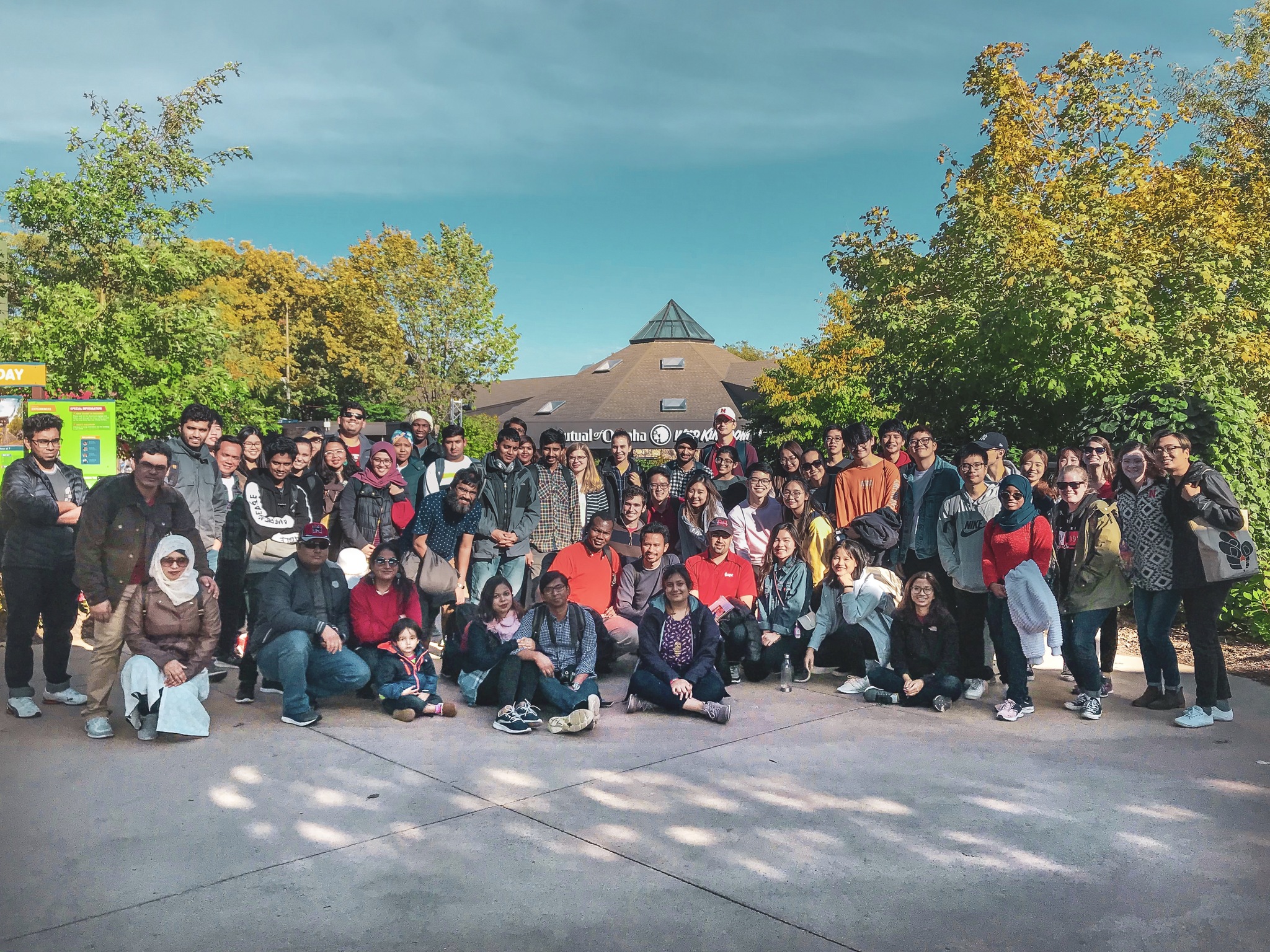 By Nakell Baker | International Student and Scholar Office

After this summer's expansion of the International Student Success Navigator (ISSN) team, the International Student and Scholar Office (ISSO) has increased its student programming offers for academic, professional, cultural and social integration.

Nakell Baker and Rachel Ayalon, both ISSNs in ISSO, have developed and implemented various events and programming initiatives since the beginning of the fall semester 2019 to increase support for international students and scholars.

On August 29, more than 100 international students and scholars were welcomed to campus at the Ice Cream Social. The event offered a chance for students and scholars to meet their peers, get to know the staff of ISSO, and learn American yard games.

September marked the first installment of ISSO's new Lunch and Learn series. The September session, titled "Navigating the U.S. Higher Education System," gave students the chance to learn academic tips and find support resources on campus, as well as enjoy pizza and meeting their peers after the session. More than 35 students attended the event hosted in partnership with the First Year Experiences and Transition office.

International students and scholars have also had a chance to experience local culture. To date, more than 200 students and scholars have attended ISSO's fall semester events. One such event included a "Football 101" session in September before the Huskers Watch Party. In early October, ISSO also led 115 international students, scholars and their family members to the Omaha Henry Doorly Zoo and dinner in the Old Market district.

Other upcoming events from ISSO for the remainder of the fall semester include:

October 22: ISSO will take international students, scholars and their family members to Roca Berry Farms to celebrate a favorite American fall event: the pumpkin patch.

October 28: The second installment of the Lunch and Learn series will cover Communication Tips and Strategies. Topics discussed will include American slang, communicating with professors, and tips for communicating with friends and within other relationships. Lunch will be provided for attendees following a facilitated discussion.

November 18 – 22: ISSO will be hosting a variety of events in celebration of International Education Week. View the full calendar of events at go.unl.edu/iew2019.

November: Additional programming for the month of November includes the return of Dinner in a Nebraska Home and a trip for international students for Black Friday Shopping.
View the latest updates on the ISSO programming calendar at https://globalnebraska.unl.edu/isso/isso-events.