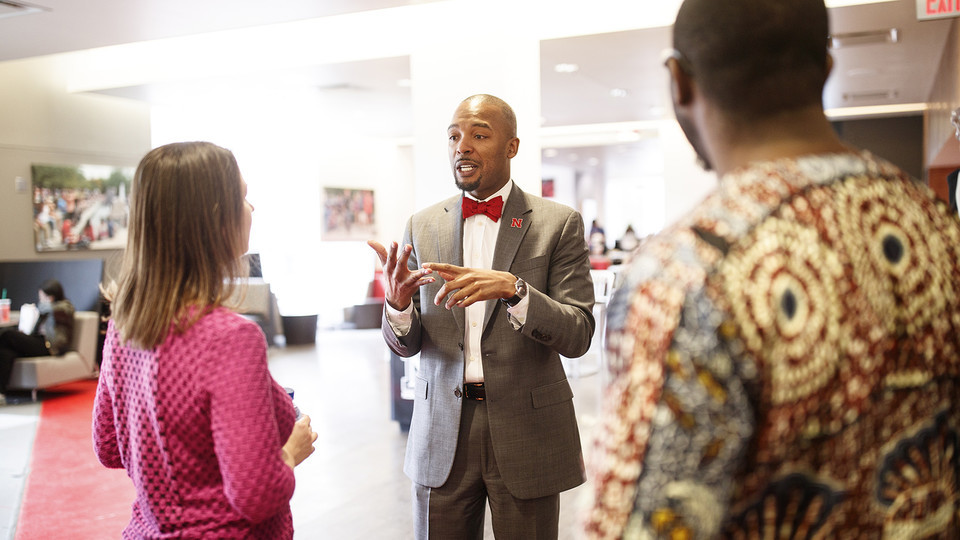 Check out what's coming up on the Global Nebraska calendar: international job opportunities session, the State of Diversity and the application for a free U.S. passport.

View the latest event updates at: events.unl.edu/globalnebraska.

October 16: Lockin information session will assist students in finding jobs in China, India, Japan, Malaysia and South Korea
The Business Career Center and International Business Program will sponsor a program in partnership with Lockin on Wednesday, October 16. Lockin is an organization based in China that hosts a career development platform to help students find jobs overseas, and they have added the University of Nebraska–Lincoln to their 80 Days Event world tour to help prepare students for the international job search. An English-speaking session and a Chinese-speaking session are open for registration to help students prepare for a job search in these countries. All majors and degree levels are welcome and encouraged to attend.
Read More

October 29: Barker hosts first State of Diversity forum
The University of Nebraska–Lincoln will hold its first State of Diversity event from 9 to 11 a.m. Oct. 29 in the Nebraska Union Ballroom. The presentation, which is free and open to the campus community, will feature an update from Marco Barker, vice chancellor for diversity and inclusion, and a keynote from Maurice Stinnett, vice president of diversity, inclusion and culture for BSE Global. Barker will provide an update on the university's diversity efforts and working being done to build a path toward becoming an institution that embodies inclusive excellence.
Read More

November 1: Deadline to apply for free U.S. passport
The University of Nebraska–Lincoln is giving 100 Huskers the chance to obtain a first passport for free. Launched by the university's Education Abroad and Passport offices, the Husker Passport Giveaway is open through Nov. 1. To be considered for a passport, applicants must be a U.S. citizen, at least 18 years old, an active undergraduate student during the 2019-2020 academic year, and applying for their first passport.
Read More

To submit an event for consideration, please contact Global Outreach Officer Courtney Van Hoosen at cvanhoosen2@unl.edu.