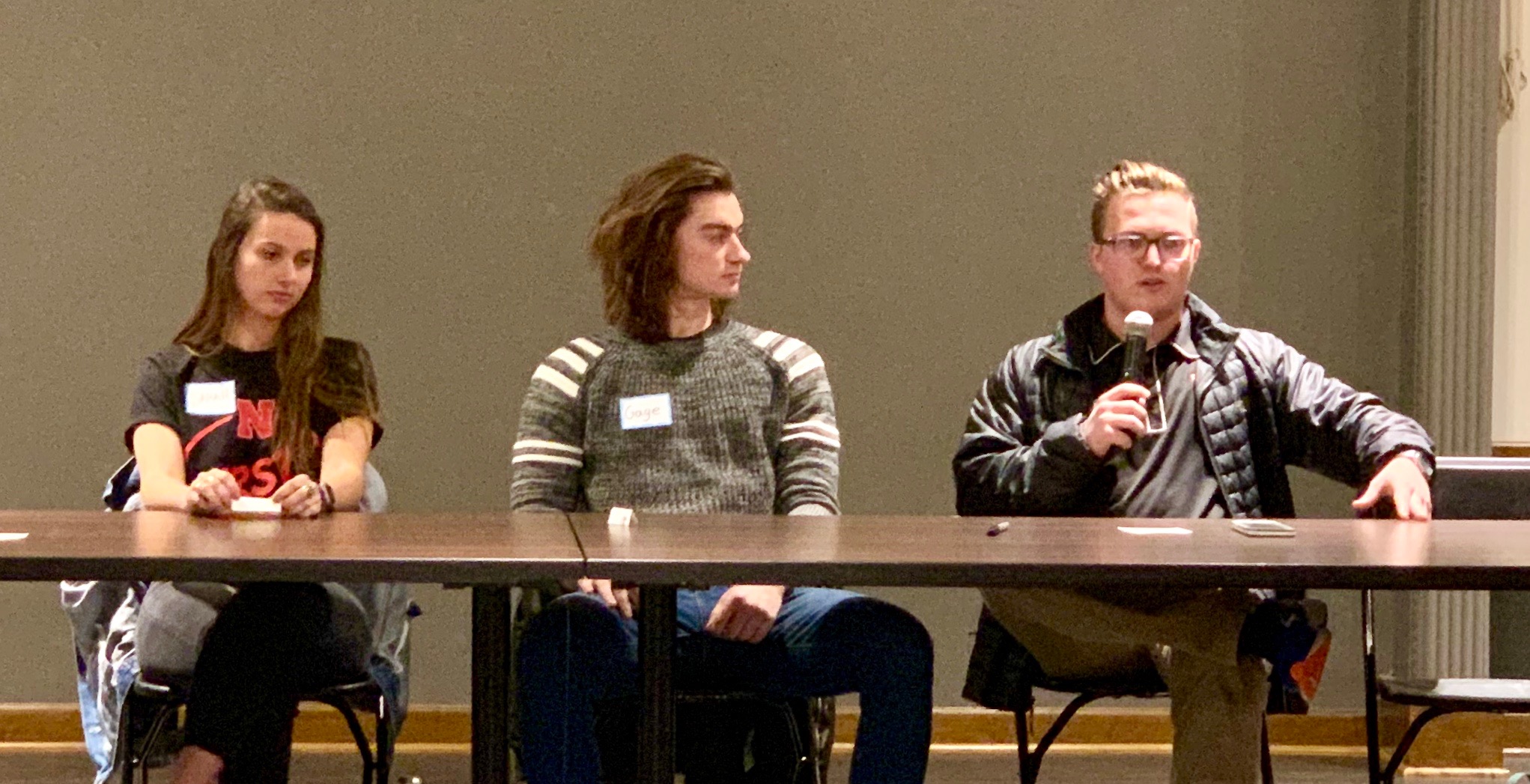 In celebration of International Education Week at the University of Nebraska-Lincoln (UNL), the Education Abroad Office and Career Services hosted two panels for students to share their experiences with internships and research opportunities abroad. The event highlighted how going abroad gives students a professional advantage for today's world.

Students from a variety of majors who completed experiences abroad in Oceania, Africa and Europe shared with their peers during the November 14 event. When asked why they chose to undertake internships and research programs internationally rather than domestically, students cited increasing global connectedness and the desire to be ahead of the times on globalization.

"In an international internship, people tend to think of things differently, in a good way, and you have different perspectives," said Gage Mruz, a senior environmental studies major who interned through ISA with the New Zealand Green Building Council during summer 2018. "Coming back to the [U.S.], it's a lot easier to problem solve after you've had those different perspectives in a different environment."

During the panels, students also shared how interning abroad gave them new perspectives on employment, including time management and work-life balance. Senior political science and sociology major Sarah Weisbecker completed her internship with a human rights NGO through the SIT Social Justice and Activism Internship Program.

"In the United States, we look at time very differently than they do in South Africa. There was much more focus on the interpersonal aspect," said Weisbecker.

Senior international business and management major Hunter Kelley added, "Here in the U.S., a lot of people live to work. What I noticed [in France] is that people were working to live, and there is more of a holistic approach in the office."

Internships abroad give students the opportunity to expand their networks on a global level, a strong advantage for the modern workplace. Kelley interned through IAU College in France with Geo Sentinel, a smart watch and health technology company. During his internship, he developed a great relationship with his supervisor and stays in contact with his French coworkers. In fact, Kelley will be joining his former supervisor at the Consumer Electronics Show in Las Vegas next month.

Many students also added they were able to make great connections outside their workplace. Mruz, for example, had the opportunity to meet CEO of Green Building Council Australia Romilly Madew during his internship, whom he described as "one of the coolest, most influential people" he's met.

Gaining professional experience abroad can also illuminate future career paths for students. Junior French major Sophie Brown participated in the EuroScholars program as a research assistant in a cancer research lab in Switzerland. Brown realized through the assistantship that research wasn't right for her, but still found the experience incredibly beneficial and plans to use it when she goes to nursing school.

Like traditional study abroad programs, many students reported they dealt with culture shock. Balancing work and personal life also added another element to their experience as the students learned to balance professional interactions with people from a different culture. Despite the challenges, however, students said it was a great experience.

"There will be times when it's really hard, and you're thousands of miles from your support network. But you're going to gain so much resilience and come out learning a lot," Weisbecker said.

As Mruz said, "If you're there to learn and there to maximize the experience, I would say do an internship abroad."

To search available credit-bearing internship placement programs for UNL students, visit MyWorld.unl.edu. If you have questions about interning abroad, visit the Education Abroad Office and Career Services. For questions about research abroad, visit the Education Abroad Office and UCARE.