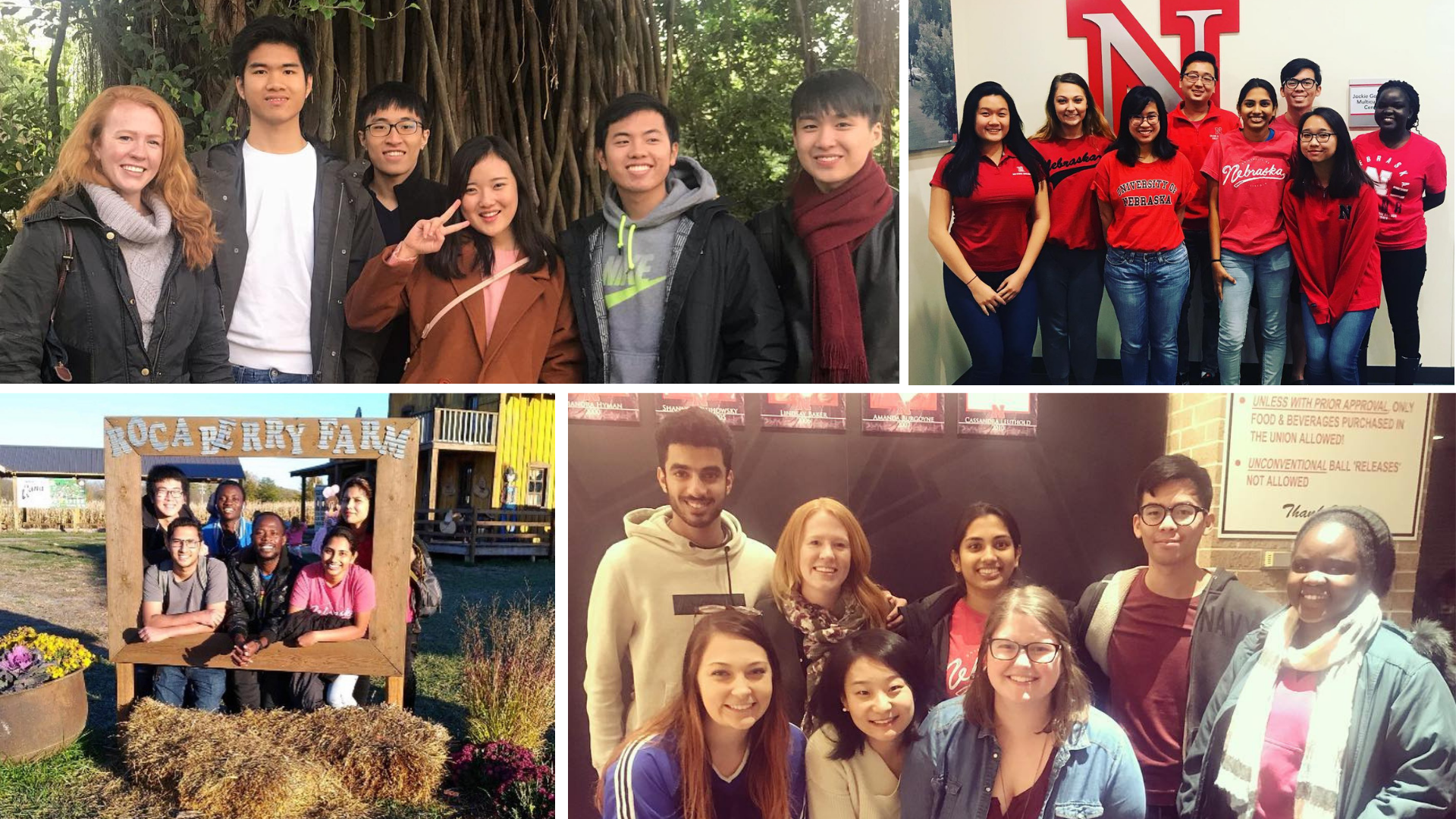 Each month, the International Student and Scholar Office (ISSO) hosts several events to support engagement and intercultural education. Providing students and scholars the opportunity to mingle and learn from each other is a priority of the office, as reflected in its events for fall 2018.

August
ISSO started the academic year and semester by welcoming and educating new international students during New Student Orientation.

September
The September programming revolved around American football and the university Huskers team, a major part of the local culture. ISSO hosted a Football 101 session, followed by its sponsorship of UNL Campus Night Life's Husker Watch Party against the University of Michigan. September also marked the beginning of the Lunch and Learning workshop series for graduate students.

October
By far the busiest month of the semester, ISSO staff stayed busy attending conferences, planning International Education Week, and hosting various social events. Part of its signature trips series, ISSO hosted a visit to the Omaha Henry Doorly Zoo with the Housing Intercultural Aid Program. Despite being the day after a blizzard, they had a full bus and a warm day to adventure and see all the animals in the zoo. A few days later, a group of students visited Roca Berry Farms to get lost in a corn maze, find a prized pumpkin and experience a spooky haunted house. ISSO was happy to see new and old faces on both trips.

The office staff also attended the NAFSA Regional Conference during the week of October 22, a great opportunity to learn from colleagues across the region about issues facing international education and best practices for serving UNL's international students and scholars.

November
Another busy month and perhaps the highlight of the semester, November included the university-wide celebration of International Education Week (IEW). From sponsoring documentaries on China and Rwanda, to hosting the annual International Scholar Reception, ISSO enjoyed interacting with so many of UNL's students and scholars. The reception was a big hit, bringing together cultures and personal experiences from across the world with coffee, appetizers and delicious desserts.

ISSO also launched its first annual IEW Flag Hunt, hiding five international flags with accompanying student spotlight sheets across campus for a fun scavenger hunt. Congratulations to Kate Strittmatter, the winner of the 2018 Flag Hunt and $50 to the University Bookstore.

December
With only two weeks of class in December and finals coming quickly, ISSO kept its students in mind with its "Signatures and Snacks" event. International students and scholars traveling overseas for winter break were invited to bring their I-20 form for a signature and pick up cookies on the way out.

If you're interested in collaborating with ISSO for spring 2019 semester events or have additional inquiries, please contact Nikki Cooper at nicole.cooper@unl.edu.