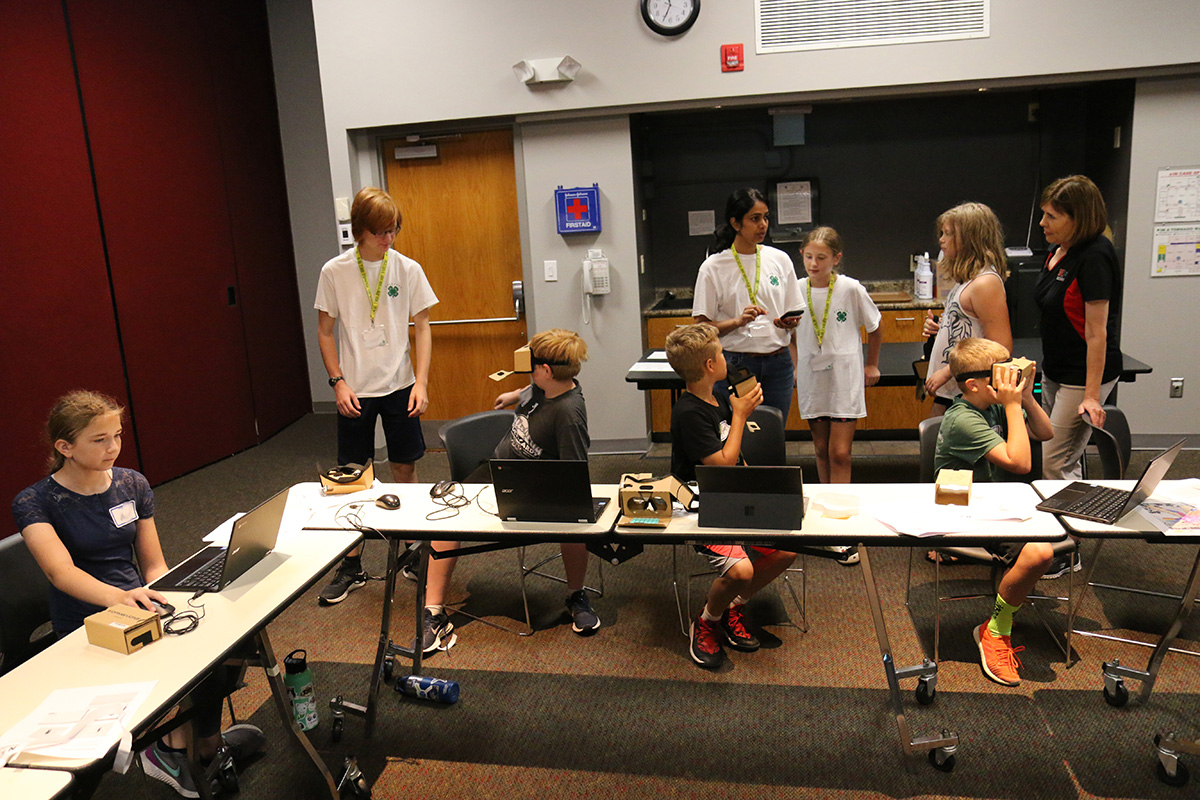 Lancaster County 4-H Clover College is four days of in-person, "hands-on" workshops full of fun and a sense of belonging. Learning topics include STEAM concepts of science, technology, engineering, art and math which can spark career interests. Clover College will be held June 21–24 at the Nebraska Extension in Lancaster County conference rooms, 444 Cherrycreek Road, Suite A, Lincoln.

Youth must be at least 8 years old (as of June 21) to attend most workshops — some workshops have older age requirements. The Clover Kids Half-Day Camp is open to ages 6 & 7 (as of June 21 — must have completed kindergarten).

Youth may attend as many workshops as they wish. All supplies will be provided unless otherwise noted. Youth attending workshops which overlap the lunch period should bring a sack lunch. Food will not be available (unless otherwise stated in the workshop description). If you have questions, call the Extension office at 402-441-7180 or email Lancaster4H@unl.edu.

There are a total of 54 workshops in 2022! Details and workshop descriptions are online at http://lancaster.unl.edu/cc.

CLOVER COLLEGE ONLINE REGISTRATION
Registration will ONLY be available online! Walk-in or mail-in registrations will NOT be accepted at the Extension office. Classes fill up quickly!

Registration opens Wednesday, May 4 at noon for currently enrolled 4-H members. In late April, currently enrolled 4-H families will be emailed a link and access code to register, which will activate on May 4.

Registration opens Wednesday, May 11 at noon for non-4-H youth. Registration link will be posted at http://lancaster.unl.edu/cc.

Registration Tips:
• An email address and a debit or credit card will be required to complete registration. There are no additional online or credit card processing fees, only the cost of the chosen session(s).
• To speed the process during registration, determine your class choices ahead of time.
• To receive reimbursement for 4-H Activity Certificates after registering online, bring Certificates and your Clover College online confirmation to the Extension Office.
• As in the past, there are no refunds, except if a workshop is canceled.