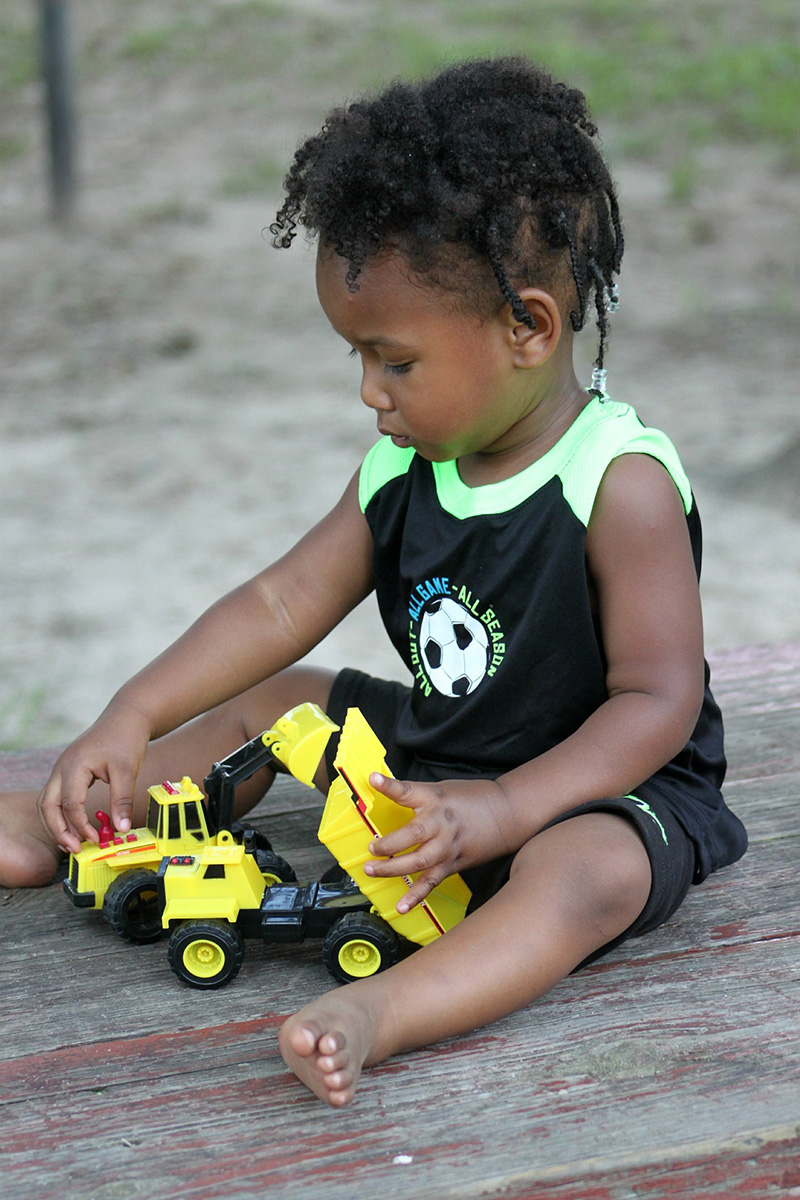 By Hayley Jackson, Extension Educator in Lancaster County

With spring comes longer days and warmer weather. One fun thing that comes with warmer weather is getting young children outside to explore their outdoor environment. There are numerous benefits to spending time outdoors for young children, including increased opportunities to develop their gross motor skills, provide the opportunity to connect with nature and invite children to take an interest in scientific learning. So what are some fun things you can do with children to increase their interest in playing outside? Below are a few tips and tricks to get the most out of your time outside with young children.

THINGS TO CONSIDER WHILE OUTSIDE
• Make sure you have comfortable and weather-appropriate clothing to explore the outdoors. Ensuring your child's shoes are comfortable and provide the support to be able to run and play is important. Sandals with back straps are helpful, so children do not easily trip or fall out of their shoes. In addition, clothing should be able to get dirty! Sometimes playing outside is messy, and we want to encourage children to explore in things like dirt and mud. That is one of the fun parts about getting to play outside!

• Think outside the box when it comes to outdoor play experiences. Any activity you can do inside, you can potentially do outside as well. Does your child enjoy art experiences? One fun way to incorporate the outdoors in your art experiences involves using materials your child has collected outside in their art. Encourage your child to gather items they find on a nature walk, such as sticks, leaves and flowers. These are great materials to make a collage with!

• There are a lot of fun things to see and search for outdoors. Encourage your child to go on a "Nature Scavenger Hunt" where they are encouraged to find specific items in nature. Items such as flowers, an animal paw print, a unique looking stick, something that is the color blue, are all fun things to search for while you are playing outside.

• One way to support your child's gross motor development is to allow them to run, jump and climb in open outdoor spaces. Although it may seem frightening to encourage your child to climb on things such as trees in nature, these skills are important in helping to develop your child's ability to move their body in different ways. Encourage your child to explore the environment and take risks they are comfortable with. As the adult, you can provide support and encouragement while they explore the environment around them.

Playing outdoors in the spring and summertime is a fun way to connect young children with nature. Enjoy exploring the outdoor environment with your child as the weather gets warmer!