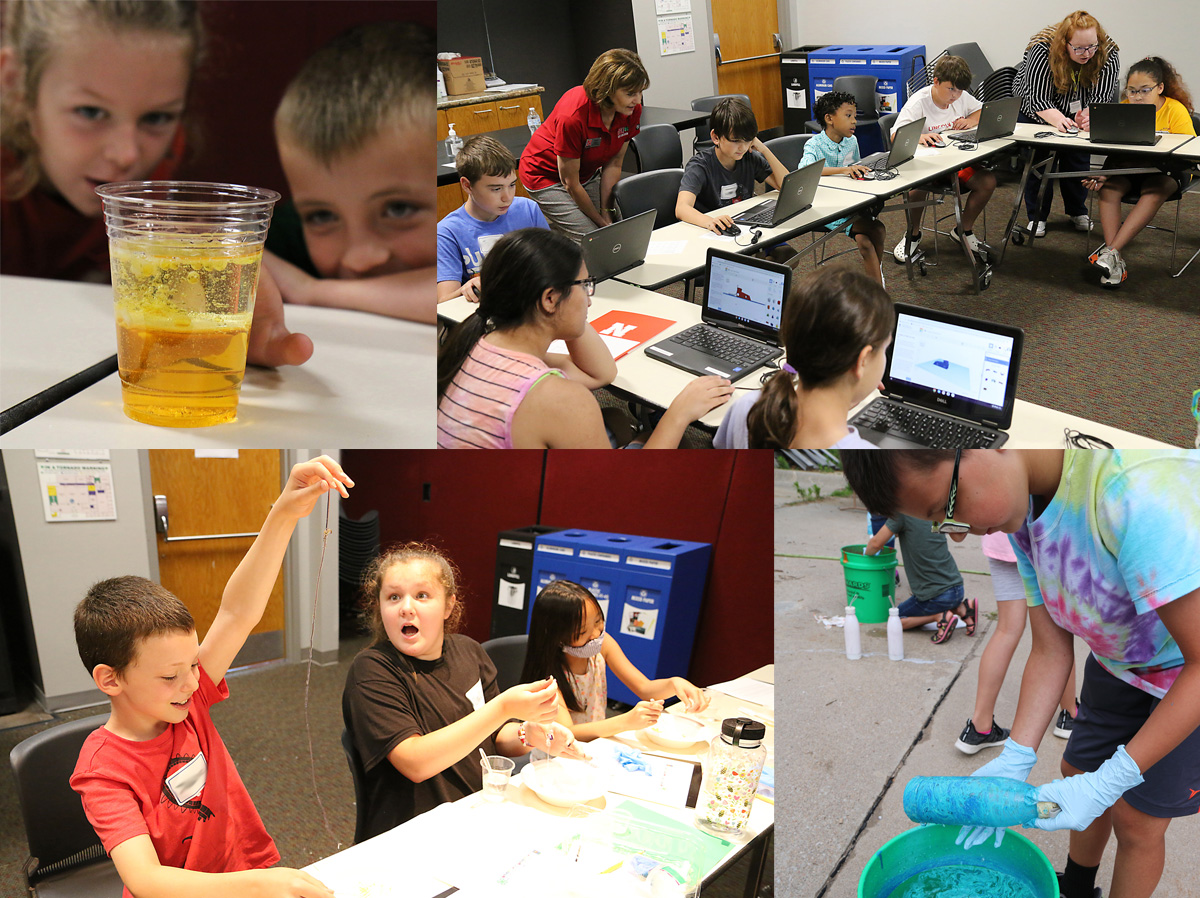 4-H Clover College is a four-day series of hands-on workshops for youth presented by Nebraska Extension in Lancaster County. The emphasis is on science, agricultural literacy, healthy living, career development and citizenship/leadership. Many of the projects made during the sessions are eligible to be exhibited at the Lancaster County Super Fair in July.

2022 Clover College featured 54 workshops with a total 926 session registrations. New workshops this year included: "Slime, Jelly Worms & Twizzlers," "TEC Box - Tinker, Explore, Create," "Pollinator Party," "Folk Art Watercolor Art," "Focus on Photography," "Hydro-Dip Painting" and "A-maize-ing Corn."

A special thank you to the 70 instructors and assistants! More photos will be at http://www.flickr.com/photos/unlextlanco/albums.