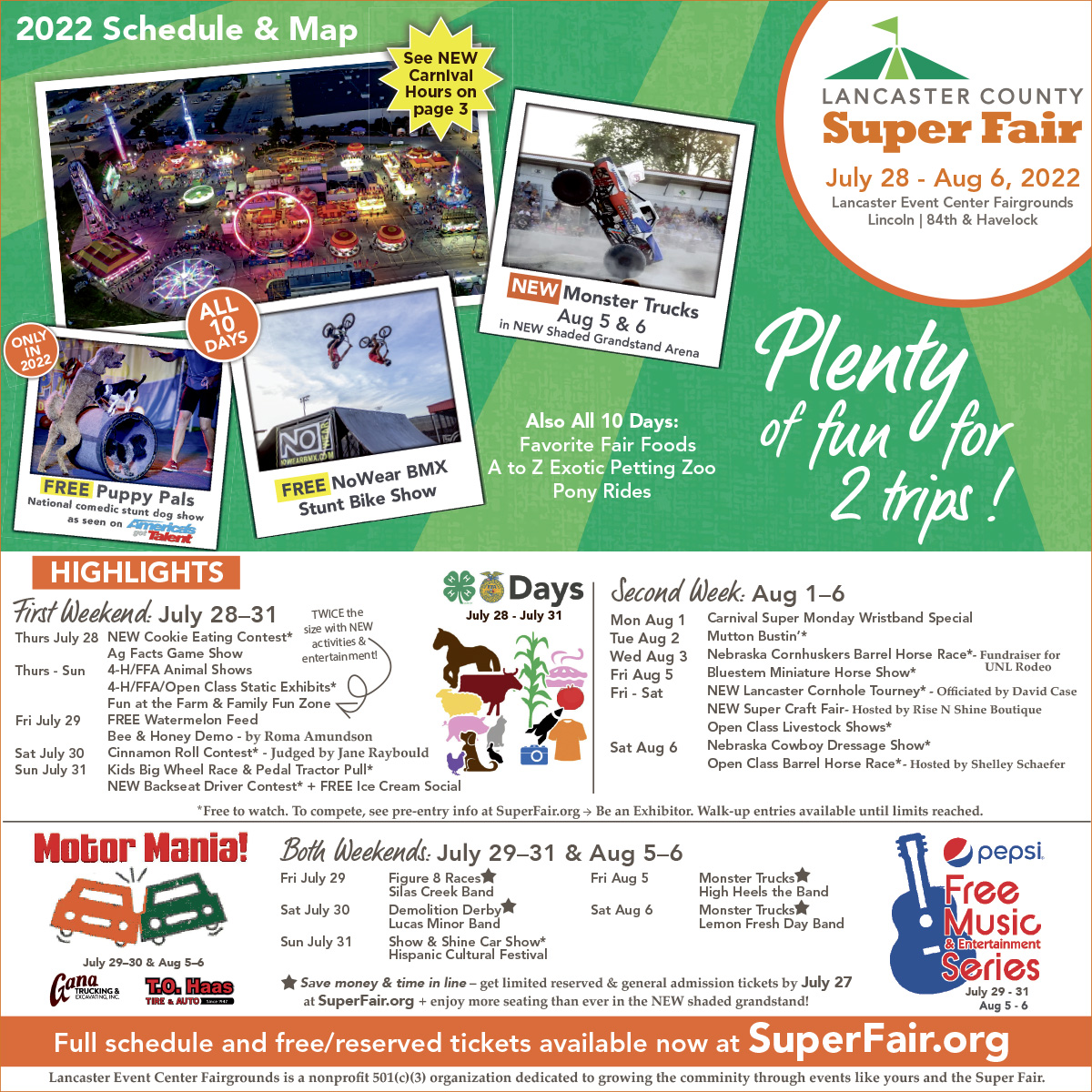 Plenty of fun for 2 trips! The Lancaster County Super Fair will be July 28-August 6 at the Lancaster Event Center Fairgrounds, 84th & Havelock, Lincoln. 4-H & FFA Exhibits & Events will be July 28–31 and 4-H Horse Shows will run July 27–31.

The official 2022 Schedule & Map is online as a PDF at https://lancaster.unl.edu/nebline/2022/Lan-Co-Super-Fair-22.pdf.

Complete information, including daily schedule, is at https://superfair.org. Information for 4-H/FFA exhibitors is at https://lancaster.unl.edu/4h/fair.