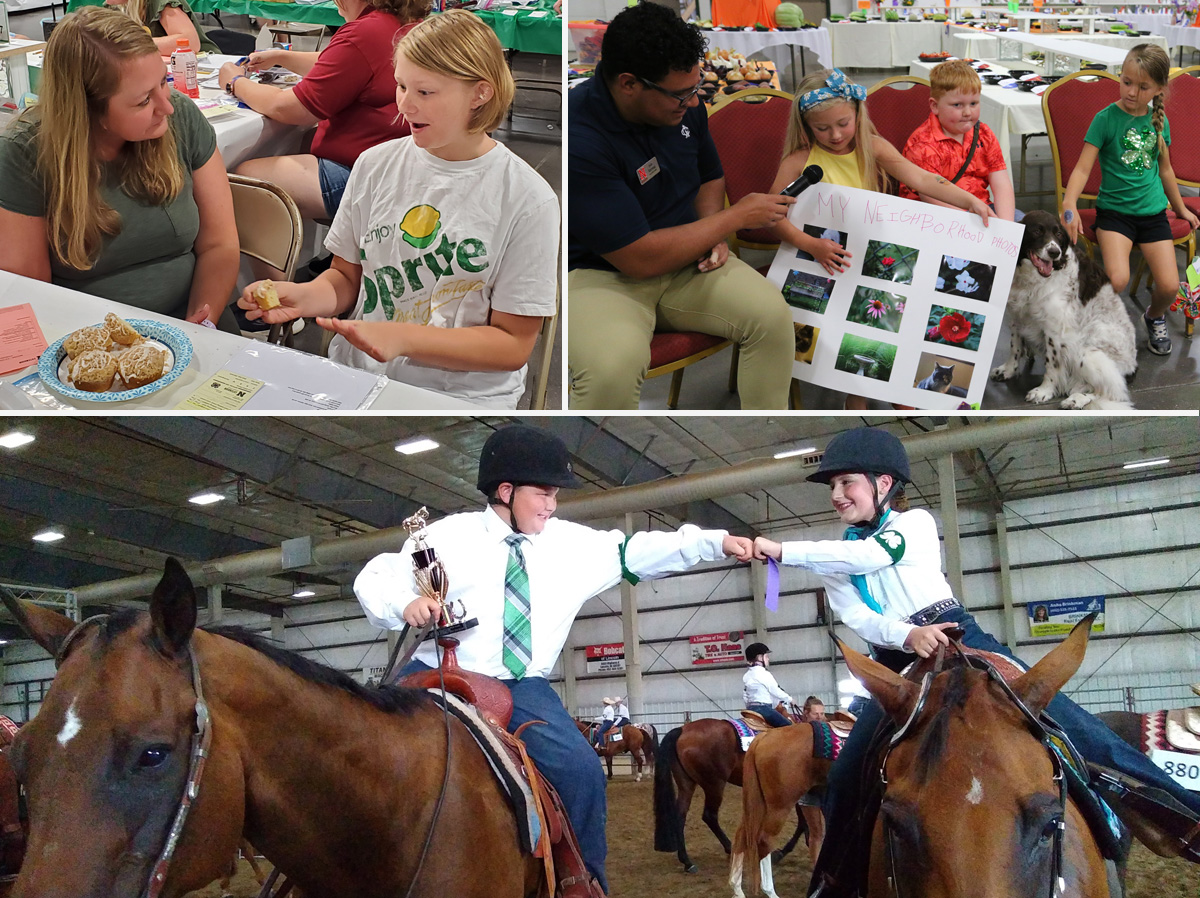 The 2022 Lancaster County Super Fair was held July 28–Aug. 8 at the Lancaster Event Center Fairgrounds. 4-H & FFA is a big part of the first weekend of the fair, giving youth an opportunity to showcase their projects. This year, 525 exhibitors entered nearly 4,500 exhibits (including static exhibits, Clover Kids, animals and contest entries). A special thank you to all the volunteers and sponsors who helped make 4-H & FFA at the fair possible!

Here's what several 4-H youth said was their favorite part of 4-H at the Super Fair.
• Tenley Bauman: "The learning experience because you get to learn about how to become a better baker and how to take better photos — these are just a few examples. 'Cause it's great life skills and it's a great way for you to grow..."
• Rachel Hoffman: "I'm part of Pick-a-Pig. I love seeing people come here and show off their pig and show how hard they have worked. We go out in the summer, and it's not always super fun training them. But when we come here, people really show off, and the ribbons are a symbol of people's hard work."
• Jackson Hollman: "Seeing the look on kids' faces when they finally get to pet a calf. Some kids have never actually touched a cow in their life. So, the way their faces light up, is just amazing for me."
• Ethan Gabel: "Looking at everyone's exhibits. It's fun to see what everybody does for projects and all the different variety, from photography to robotics to canned food."
• Emmi Dearmont: "This is my last county fair. The thing I'll miss most is the sense of community that there is. Everyone is super helpful and always willing to lend you a hand and just support you. I'm super excited to come back next year as a supporter of them."

See 4-H Super Fair top exhibits in this issue. Complete 4-H/FFA ribbon results, and links to photos and livestreamed videos are at https://lancaster.unl.edu/4h/fair/results.