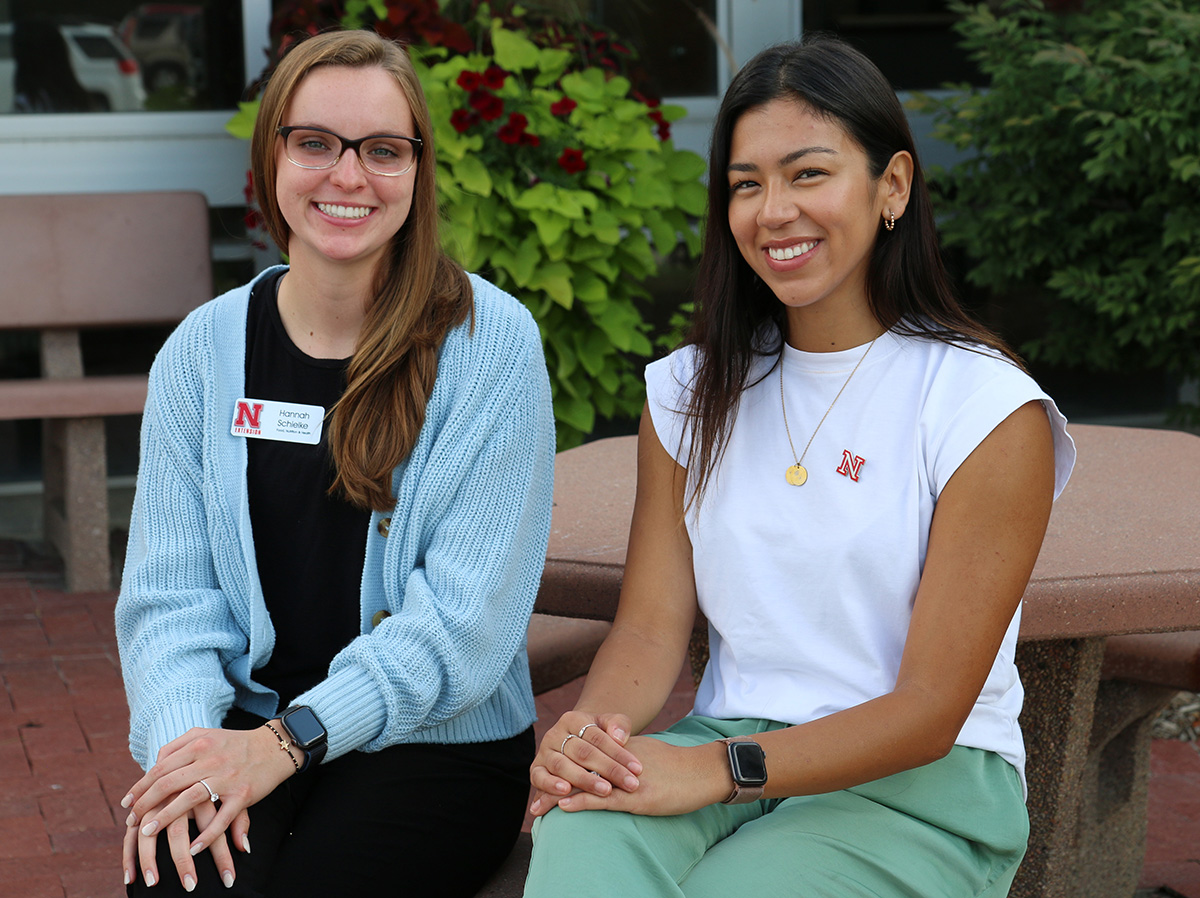 Nebraska Extension in Lancaster County recently hired two staff members who will help support the Nutrition Education Program (NEP) in Lancaster County.

Hannah Schielke joined the NEP team in July as a full-time staff member. Her focus will include the Double Up Food Bucks program at local stores and markets, as well as Nutrition School Enrichment Kits in Lincoln Public Schools. Hannah graduated from the University of Concordia Nebraska–Seward in December 2021 with a bachelor's degree in Public Health and Fitness. She has previously worked as a pharmacy technician and student athletic trainer.

Sam Isaacson re-joined the NEP team in August as a part-time staff member. She previously worked with NEP in 2017–18. Sam will focus efforts on teaching nutrition classes to limited-resource individuals and families, in coordination with community agencies. Sam will utilize her bilingual skills in English and Spanish to reach a diverse audience. She has a bachelor's degree in Kinesiology from the University of Northwestern–St. Paul.