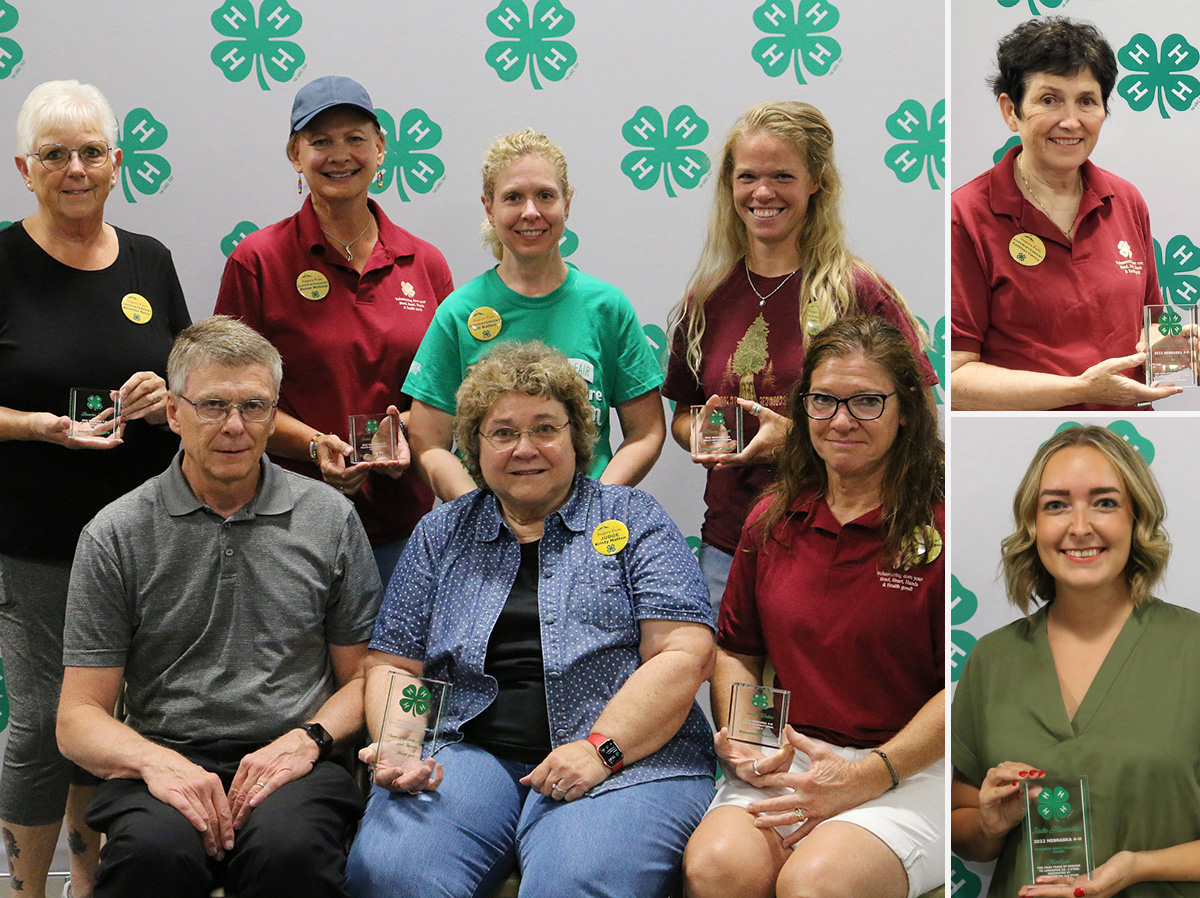 Several Lancaster County 4-H volunteers were recognized with Nebraska 4-H state-level awards in 2022! Lancaster County 4-H recognized these volunteers with two informal presentations at the Lancaster County Super Fair. Nebraska 4-H recognized all the award winners at a formal ceremony at the Nebraska State Fair.

MULTI-GENERATIONAL FAMILY OF VOLUNTEERS
Kristy and Dave Hattans' three-generation family have been co-superintendents of the Home Environment, Heritage and Human Development areas at the Lancaster County Fair for 28 years and helped present various workshops such as Furniture Painting.
• 1st generation: Kristy and Dave Hattan, as well as Kristy's sister Tammy Wollen.
• 2nd generation: Jill Hattan. Tammy's daughter, Brandy Brock.
• 3rd generation: Jill's son, Tyler Hattan.
• Additional friends who seem like family: Susan Holland and Beverlee Keller.

OUTSTANDING ADULT VOLUNTEER (1 of 11 individuals)
Kath Conroy has been a 4-H volunteer for 35 years, including as a clothing co-superintendent at county fair, sewing workshop instructor and a club leader.

EMERGING ADULT VOLUNTEER (1 of 11 individuals)
Sadie Hammond recently became a co-superintendent in the static exhibit General Department, as well as the Table Setting Contest at the Lancaster County Super Fair.