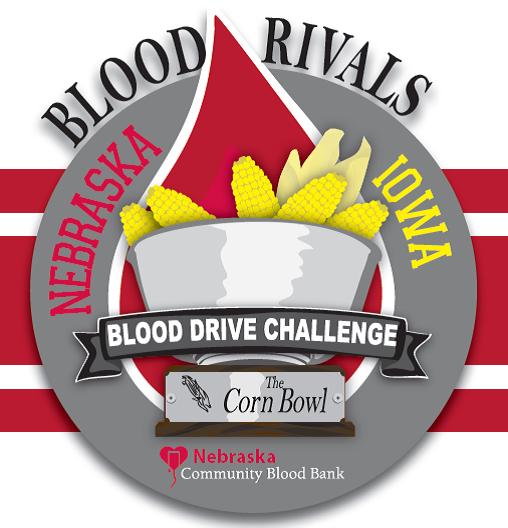 The "Blood Rivals Blood Drive Challenge," a blood drive competition between UNL and the University of Iowa, is Nov. 15-16. The drive is 11 a.m. to 6 p.m. Nov. 15 in Mari's Lounge in Sandoz Residence Hall, and 10 a.m. to 4 p.m. Nov. 16 in the Bloodmobile parked along 16th Street near Nebraska Hall.

The blood drive is organized by the Innocents Society, Residence Hall Association and the Nebraska Community Blood Bank.

The competition is tied to the annual Corn Bowl exchange between the student bodies of UNL and the University of Iowa, facilitated by the Innocents Society at UNL and the President's Leadership Society at Iowa. The Corn Bowl trophy is exchanged at the annual Nebraska-Iowa football game and the society from the winning school displays the trophy at its respective university until the next game. In addition the winning school's name is engraved on the trophy underneath the score of the football game. The Corn Bowl is currently on display at UNL in the Wick Alumni Center.

The Corn Bowl trophy exchange with the University of Iowa began in 2011 after the University of Nebraska's moved to the Big Ten. The students of the University of Nebraska won the inaugural Corn Bowl exchange last year with a 20-7 victory.

For more information, go to http://go.unl.edu/i07.